Real Estate
03/29/2018

NAR Throws Weight Behind AHP Proposal
By Harry J. Lew
The National Association of REALTORS® voiced support for expanded association health plans in testimony before the U.S. House Education and the Workforce Subcommittee on Health, Employment, Labor and Pensions.
At the hearing, NAR® spoke positively about the U.S. Department of Labor's proposal to allow self-employed workers to buy their health coverage through association health plans.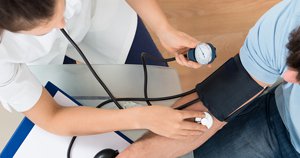 The DOL proposal, which expands the definition of "employer" to include "working owners," or sole proprietors, independent contractors and self-employed individuals with no employees, would expand health insurance options for such workers. Most are independent contractors without access to employer-provided health insurance.
If the DOL proposal becomes reality, associations such as the NAR® and the National Association of Professional Agents (NAPA) would be allowed to provide health insurance to members via the large-group health market. That mechanism typically provides more options at lower costs than does the individual health insurance market.
"The challenges facing the nation's small business and independent contractor community when searching for affordable health insurance continue to grow each year, as costs rise and options diminish," said Mike McGrew, Realtor® for more than 30 years in Lawrence, Kansas and former NAR® treasurer. "Reducing the cost of health insurance while maintaining quality coverage is a priority for NAR®, a priority that is shared by the growing number of small businesses and self-employed Americans who are part of every sector of our economy."
The need for more affordable health insurance is a big concern among real estate professionals, too. According to NAR®, more than half of its members pay for their health insurance out of pocket, while one in five has no coverage at all. McGrew said that when real estate agents and brokers go uninsured, the primary reason is cost. The DOL proposal should help remedy this issue, he said.
In his testimony, McGrew praised the DOL proposal but suggested changing its eligibility criteria preventing working owners from participating in an employer health plan if subsidized coverage is available to them through a spouse's employer. He said that nearly one-third of NAR®'s members receive coverage through a spouse, partner or family member, but not always on a cost-effective basis. McGrew said eliminating this requirement and clarifying how state regulations would impact the new AHPs could further expand health insurance options for self-employed individuals.
NAPA, whose partner program 360 Coverage Pros recently announced the launch of an E&O insurance program for real estate agents and broker/owners, also supports the DOL's Association Health Plan proposal. As the premier source of insurance and other benefits for insurance professionals, adding association health coverage would be an important new benefit for members.