Business Development
12/04/2015

10 Points From NAILBA Multicultural Growth Breakout
By Kiersten Brauner
Ten key points from the NAILBA34 breakout on Multicultural consumers and their impact in the insurance industry.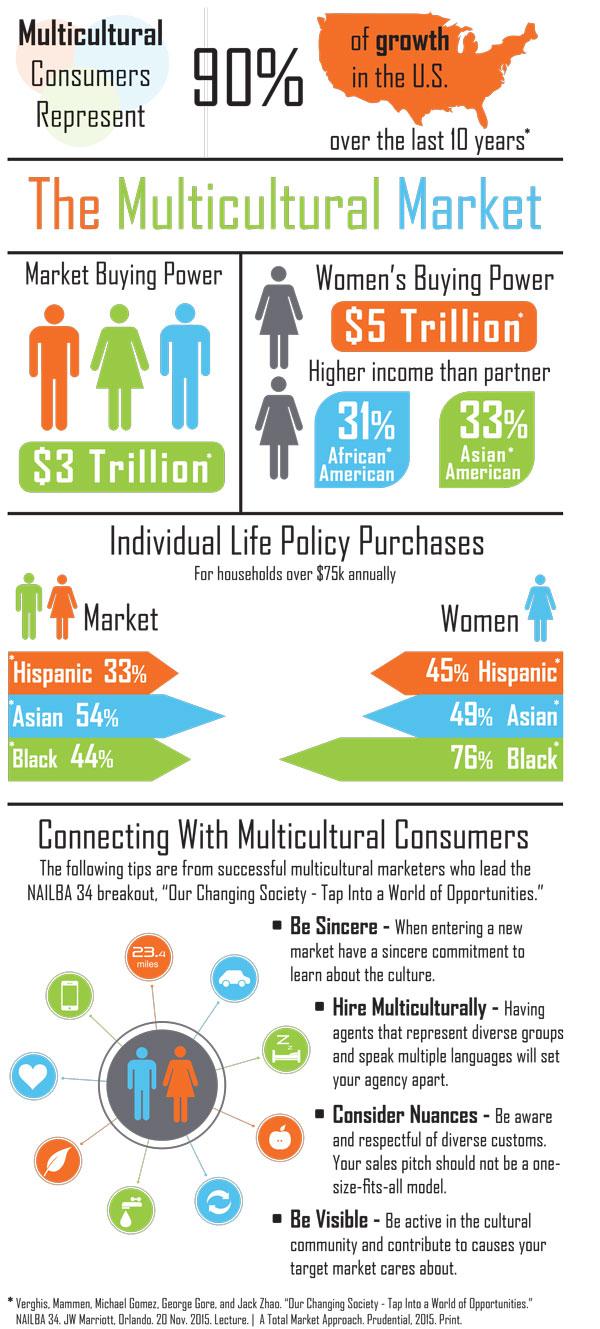 Speakers:
George Gore
Michael Gomez
Vincent Hip
Moderator:
Mammen Verghis
Women are the most powerful demographic in the U.S. economy (they control half the GDP).
55% of women are equal breadwinners in the home.
In the last decade, 90% of population growth was multicultural.
Multicultural buying power is $3 trillion.
A sincere commitment to learning about culture is important when entering a diverse marketplace.
Hiring agents who span all cultural segments can set your agency apart.
If you successfully build trust with a culture that values family, you increase the chance of referrals.
Being visibly active in the cultural community builds trust within the target market.
The insurance conversation should be tailored to cultural nuances and not a one-size-fits-all pitch.
A Total Market Approach. Prudential, 2015. Print.