Insurance Agent Interests
02/23/2021

Get More From Your Insurance With the NAPA Advantage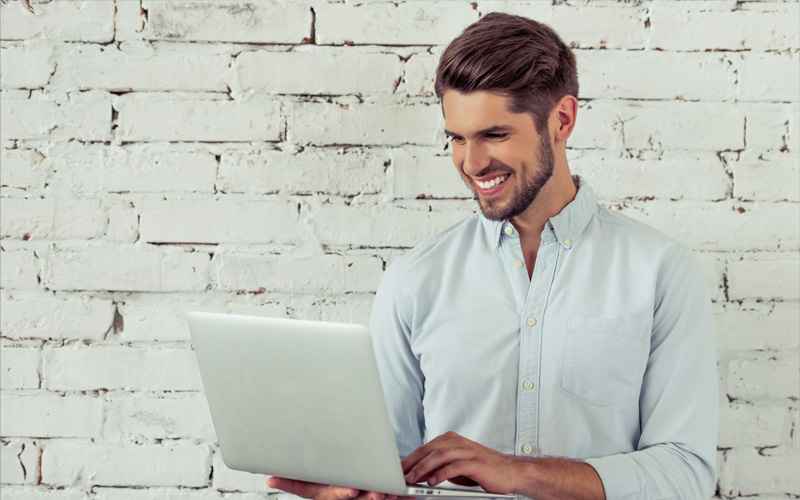 There are many sources of insurance agent E&O insurance. But only one provides the NAPA Advantage.
Many insurance agents think errors and omissions insurance is a commodity purchase, with all policies offering the same protection. However, nothing could be further from the truth. Not only can E&O product designs and policy provisions vary, so can purchase methods, valued-added benefits and post-sale service. Keep on reading to learn more about why buying your E&O insurance from the National Association of Professional Agents (NAPA) is an excellent way to get more from your E&O purchase.
It Starts with E&O Insurance
If you're an insurance agent, financial planner or registered investment advisor (RIA), buying E&O insurance is an essential way to protect your business. It covers your professional liability as an agent, advisor or agency owner; if you get sued, your insurer can indemnity your losses, in a covered claim. This will shield your business and personal assets against damaging litigation.
However, buying comprehensive, yet affordable, E&O coverage isn't assured. Not all policies offer the same features and purchase convenience, let alone other benefits and services that add value to your initial purchase. At NAPA, an association of insurance agents and agencies founded in 1989, we believe every member who buys E&O insurance from us deserves top-rated E&O protection, along with access to health insurance, life insurance and dozens of additional member benefits. We also believe each member deserves superior U.S.-based customer care.  We call all of this "The NAPA Advantage."
The advantage begins with our convenient E&O purchase process. We have invested heavily in technology to help you buy your insurance online as quickly and painlessly as possible. Once you select your desired policy, you simply set up your account, answer a few brief underwriting questions and provide your payment method. From start to finish, you can literally "click and bind" your E&O protection in minutes. Plus, you you'll have instant proof of insurance to speed the process of getting appointed with new insurance markets.
Our E&O policies are financially attractive, as well. They feature low monthly premiums, discounts for newly licensed agents (less than two years in business) and a $0 deductible. However, financial value is just the starting point. NAPA is committed to partnering only with top-rated, admitted insurers. This means all of our carriers have filed their products and premiums with their state insurance departments. They've also submitted their financials so state regulators can vouch for their solvency. From a NAPA member's perspective, buying E&O protection from an admitted insurer assures greater peace of mind. That's because admitted carriers are more stringently regulated and pay into their state's insurance guarantee fund to help the customers of financially distressed or insolvent carriers.
Although E&O insurance is NAPA's specialty, we also provide opportunities for insurance agents and advisors to purchase health and life insurance, as well as data breach and cyber liability insurance. Our quality health insurance offerings protect you and your loved ones against the risks of illness. The NAPA exchange offers Medical, Dental, Vision, Medicare and many other products from top-name underwriters to fit your and your family members' needs.
Data breach and cyber liability insurance is another essential insurance option for NAPA members. This coverage protects your business against the devastating financial costs associated with a data breach, paying for legal counsel, credit notification, monitoring services, regulatory fines, forensic investigators and more. If a third party sues you for damages after a cyber incident, your policy can provide funds to soften the blow of resulting settlements or judgments.
Affinity Benefits with An Advantage
Most professional associations offer affinity benefits to their members. With NAPA, the extra benefits you receive when purchasing E&O insurance (or other form of insurance) are especially robust. Following is a brief run down.
Savings and discount programs: NAPA members enjoy access to local and national discounts from thousands of hotels, restaurants, movie theaters, retailers, florists, car dealers, theme parks, national attractions, concerts, events and more. Some of the specific programs currently available include:
Free insurance continuing education (CE): NAPA membership includes a FREE ExamFX voucher to help you meet your online insurance-license state-required CE requirements. Members also enjoy up to a 58% discount on all pre-licensing courses.
Identity theft protection: LifeLock® uses the patented LifeLock Identity Alert system to make sure you remain the only you. As a NAPA member, you're eligible for a 10% LifeLock® discount with a 30-Day FREE Trial.
Cybersecurity compliance and certification: InfoSafe® makes it simple and affordable to protect your customers and your business against a data breach while getting compliant with government and industry data security regulations. Get certified and save 20% or more as a NAPA member.
Email marketing solution: Constant Contact®, Inc.'s email marketing and online survey tools help small businesses and organizations connect to customers quickly, easily and affordably and build stronger relationships. NAPA members receive an additional 10% off the standard prepay discounts.
Automated referral software: ReferMe IQ™ makes it easy for NAPA members to generate more business from client referrals and personal networks. This automated referral Intelligence goes beyond simple auto-responders and is easy to set up.
Websites for insurance agents: Do you need a modern website that looks great, works on smartphones and generates leads? If so, try the completely re-engineered AgentMethods website platform, designed exclusively for insurance agents. NAPA members receive 50% off the set-up fee—normally $399—and 25% off the first four months of services fees for any level package.
Finally, an essential element of "The NAPA Advantage" is the quality of our U.S.-based customer care. We pride ourselves on providing prompt and courteous customer service to all of our members. It starts during the sales process when our service representatives can help you select the right insurance for your needs. Our service team is available via phone, online messaging or chat. After the sale, you may contact us to request service on your policy, file a claim or request information about your NAPA benefits.  Whatever your question or concern, please contact the NAPA Customer Care Center at (800) 593-7657. Our hours are Monday to Thursday, 8 a.m. to 6 p.m. ET and Friday, 9 a.m. to 5 p.m. ET. We also provide messaging and chat options for those who prefer to communicate electronically.
And there you have it: "The NAPA Advantage." NAPA has been providing insurance for agents and agency owners for over 30 years, but insurance isn't our only forte. We also provide a raft of non-insurance member benefits, as well as top-shelf service, to make your professional and personal lives more enjoyable, less stressful and less expensive. Regardless of whether you're an existing customer or a prospective one, try "The NAPA Advantage." It stands for high-quality and affordable agent insurance…and so much more.
NAPA provides E&O insurance for insurance agents, registered investment advisors (RIAs), financial planners, real estate agents and brokers and travel agents, agency owners and tour operators.