Insurance Agent Interests
06/15/2017

How Not to Get Sued Under the DOL Fiduciary Rule
By Harry J. Lew
Alexander Acosta, Secretary of the U.S. Department of Labor, recently announced that the contentious DOL Fiduciary Rule will partially take effect on June 9 after a two-month delay. Although the regulation's ultimate staying power remains in doubt, it will in the short term continue to affect the sale of insurance and financial products targeting the retirement marketplace.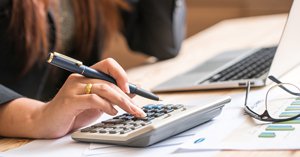 Although controversy—and contradictory articles, research studies, and white papers—have plagued the DOL rule over the last seven years, the bottom line for agents and advisors who sell retirement products is quite simple. They must do their best to avoid conflicts of interest by adhering to five specific measures. According to Kim O'Brien, CEO of Americans for Annuity Protection, they should:
Do adequate fact-finding around every retirement client's needs, objectives, problems, and risk tolerance before recommending a product.
Always offer product solutions that are in a client's best interests.
Avoid misrepresentation and practice full disclosure of all material conflicts of interest.
Use a system for recording all client data inputs and recommendation criteria, along with documenting customer agreement with decision criteria and recommendations.
Finally, O'Brien, in an InsuranceNewsNet.com interview, said that all compensation must be "reasonable," a requirement that may be tough to achieve since there is no common understanding of what "reasonable compensation" means. What's more, no comprehensive industry benchmarking service currently exists, although O'Brien's group has commissioned a study on the topic.
Take away for NAPA Members? Don't assume the DOL Rule will disappear because Donald Trump is now president. Instead, manage your business on the assumption that conflicts of interest will continue to receive scrutiny, especially in the retirement arena. Also, even though no benchmarking service exists, be sensitive to the compensation you receive. Selling an "expensive" product that offers the same features and benefits as a cheaper alternatives may get you in trouble, even though class-action plaintiff's relief may not end up in the final rule.