Insurance Agent Interests
03/05/2020

How to Choose Errors and Omissions Coverage
By Susan Wright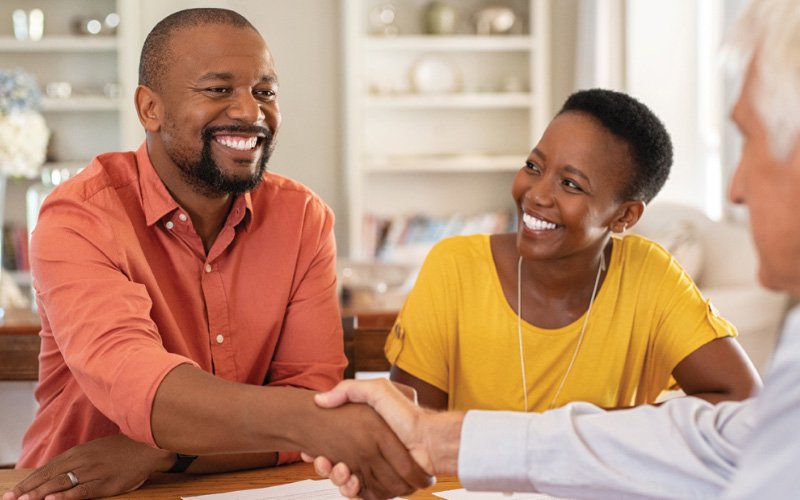 As an insurance or financial professional, you want to ensure that your clients have the right coverage. But it's also important for you and your business to be protected, as well—especially from various liabilities that could arise. That comes with choosing the right Errors and Omissions (E&O) policy.
Errors and Omissions (or E&O) insurance is defined as a type of professional liability insurance that can protect professionals and companies against claims of inadequate work or negligent actions.
This includes the costs of a claim that is made against an insurance or financial advisor. For instance, an individual could sue an insurance agent or financial broker if the value of an investment goes down—even though the client was aware of the potential risks, and the investment fell within the appropriate guidelines, based on the client's objectives and risk tolerance.
Even if a case goes to court, and the verdict is in favor of the advisor, legal fees can be very costly. So, having Errors and Omissions coverage can help with some—or possibly even all—of the advisor's out-of-pocket expenses.
Just like any other form of insurance, though, not all Errors & Omission policies are exactly the same. So, it is essential to have a good understanding of what a plan will and won't cover, as well as to determine whether or not the premium is in line with the benefits that are provided in the policy.
What Agents Should Know Before Purchasing an Errors and Omissions Insurance Plan
Similar to with life and health insurance, there are many options available with Errors and Omissions coverage. So, before purchasing an E&O insurance policy, there are several items to keep in mind, which can help you to secure the right coverage for your specific needs. These should ideally include the following:
Type of E&O coverage, based on the products and services you offer
How much protection you need
Claims that are and are not covered by an Errors and Omissions insurance policy
Strength and financial stability of the underlying insurance carrier
Premium price (as it relates to the benefits that are and are not covered)
Underwriting requirements and when the coverage takes effect
Types of Errors & Omissions Coverage
The first parameter that an agent or advisor needs to be aware of is the type of Errors and Omissions insurance that best fits with their specific coverage needs. So, because there are many different areas of insurance and financial planning, Errors & Omissions coverage must first be narrowed down to an agent or advisor's niche, such as:
Life and Health Insurance Agents E&O — Errors & Omissions insurance is for those who offer life and health policies, including disability insurance coverage. These E&O plans can be further broken down into coverage for newly licensed agents and experienced agents.
Medicare Only Life and Health Insurance Agents E&O — If an agent specializes in offering only Medicare insurance plans—such as Medicare Advantage, Medicare Supplement insurance, and/or Medicare Part D prescription drug plans—Errors & Omissions coverage can be purchased for this area only, which can help to keep the premium low and prevent you from paying for coverage that you don't need.
Property and Casualty (P&C) E&O — Property and Casualty E&O coverage may be combined with life and health agent E&O, for those who offer both lines of insurance. These policies, too, can be further narrowed down for those who are new to the business or those who are experienced advisors.
Registered Investment Advisors (RIA) E&O — For those who offer investment advice, there is a variety of different E&O coverage options, such as E&O insurance for Registered Investment Advisors (RIAs), Investment Advisory Representatives (IARs), Registered Representatives (RRs), and financial planners.
Errors & Omissions coverage may also be purchased on an agency basis. With these policies, coverage is available for agents/advisors, as well as for administrative, clerical, and support personnel while they are acting on the agency's behalf.
It is important to keep in mind that not all Errors & Omissions providers will offer all of these options. Comparing several different companies or entities that provide E&O, then, can help you to find the most appropriate plan for your specific coverage needs.
How Much E&O Insurance Protection Do You Need?
When choosing an Errors & Omissions policy, it is important to determine how much coverage you actually may require. In doing so, you should first examine your current financial situation in terms of the assets you own, along with the income you earn. In this case, consider what you could stand to lose in the event of being sued by a client.
It is also important to consider the services that you perform, and approximately how many transactions you do each year. For instance, if you perform the same action(s) for many years—not knowing that it was wrong—and then you get sued by multiple clients, how much could you lose in total? In this instance, be sure that you factor in this additional potential risk.
Claims that Are and Aren't Covered with an Errors and Omissions Policy
Another high priority when seeking the right E&O policy is understanding what the policy does and does not cover. With that in mind, simply going with the lowest-priced policy is oftentimes not the best alternative. Therefore, it is important to compare "apples to apples" before committing to purchase a particular plan.
Some of the key areas to consider when choosing the right Errors and Omissions policy include:
Benefits — First and foremost, the actual benefits that are available through the policy should be considered. For instance, having a plan that gives you access to legal advice is a must. This type of coverage can also help you to ensure that you won't have to go deep in debt in order to satisfy a court judgment.
Deductible — As with other forms of insurance coverage, Errors and Omissions policies will typically include a deductible that must be satisfied before the policy will begin to pay out benefits. Usually, a policy with a higher deductible will have a lower premium price, and vice versa, with all other factors being equal.
Underwriter — The insurance carrier that underwrites the Errors & Omissions insurance should ideally be a highly rated company that has a good reputation for paying out its policyholders' claims.
Limits of Liability — Generally, Errors and Omissions coverage will have a dollar limit per incident or per claim, meaning that any single liability claim that results from a lawsuit will pay out no more than a set dollar amount. With many policies, this limit is $1 million—although there are some E&O carriers that offer higher amounts.
Aggregates — Many Errors & Omissions insurance policies will usually carry a split limit aggregate amount. This first aggregate is a limit on how an insurer will payout on a single claim and the second aggregate is how much the insurer will payout in total during a policy year.
Prior Acts Coverage — Many E&O insurance policies are written on a claims-made basis. This means that as long as the insured has had continuous Errors & Omissions coverage in place at the time of sale, prior acts would likely be afforded to the insured and would pick up the claim. (This is why it is important not to create gaps in E&O coverage).
Court and Legal Expenses — If you (the insured) are named in a lawsuit, it can be expensive to defend yourself—even if the court rules in your favor. In fact, court costs and legal fees can really add up—even with a seemingly small claim. So, it is important to carry an adequate amount of court and legal expense coverage on an E&O policy.
Easy / Automatic Policy Renewal — Because agents don't want there to be gaps in coverage, going with an E&O plan that automatically renews can better assure you that your coverage will remain in force.
Online Portal — Having an online portal can also make managing your policy easy and convenient. This can allow you to update payment or account information, manage your policy, and/or obtain a certificate of insurance.
Some E&O plans may also offer various extras, such as free CE (continuing education) courses, health, and wellness benefits, travel and entertainment coupons, and other discounted products and services at no additional charge.
Today, many agents consider the "convenience factor" when choosing their E&O insurance coverage. For instance, having the ability to apply for a policy online, as well as to instantly receive a certificate/proof of insurance, is beneficial in keeping your business running seamlessly.
Plus, having customer service representatives available—both online and via phone—means that you can get your questions answered instantly, without having to delay the application or policy renewal process.
Strength and Financial Stability of the Underlying Insurance Carrier
When advising clients on insurance coverage, it is likely that a discussion of the underlying insurer will come up. That's because if or when a claim is filed, an insured wants to know that the insurance carrier will be there to make good on its claims.
Having Errors and Omissions insurance can help you to replace a potentially large and unpredictable risk—that of getting sued. So, knowing that the underlying insurance carrier will be there if you need to file a claim is essential.
An insurance company's credit rating can indicate the financial strength of the carrier, as well as its solvency, and its ability to pay out the claims that are made by its policyholders. Therefore, going with a highly rated insurance company for E&O coverage is another key factor in the process of choosing the right plan.
There are four major insurer rating agencies, including:
A.M. Best
Standard & Poor's (S&P)
Moody's
Fitch
Although each of these agencies has its own specific rating scale, they all use "grades," similar to a school report card. Typically, sticking with insurance companies that are rated with "A" or better is recommended.
E&O Insurance Quotes
There are several components that can determine the premium price of an Errors & Omissions insurance plan. These factors include the policy's deductible, the per occurrence coverage limit, and the annual aggregate coverage limit.
In addition to the premium for an Errors & Omissions insurance policy, there could be other costs, too. For instance, in some cases, an insurance carrier may also charge an administrative fee (in addition to the monthly or yearly premium for the policy). So, it is important to know what all of the out-of-pocket charges are, because the policy with the lowest premium may not necessarily be the least expensive option.
How to Get Errors and Omissions Coverage Quickly and Easily
If you're ready to purchase an E&O policy for yourself or for your agency, the National Association of Professional Agents (NAPA) can help. We've been a trusted benefits provider since 1989.
We offer a wide range of Errors and Omissions policies to suit the unique needs of insurance and financial advisors. Our comprehensive coverage options come with affordable premium rates and monthly payment options.
NAPA's Errors & Omissions premium quotes are available instantly here. You can also apply for your E&O protection online and receive an instant certificate as proof of your coverage. So, you can start (or continue) to write business with your clients right away.
If you have any questions, you can reach out to a NAPA customer service representative by phone at (800) 593-7657, via online chat through our website, or by our secure email contact form at https://napa-benefits.org/contact.
Our experienced representatives can work with you on determining which Errors & Omissions insurance policy is right for you, based on your line(s) of business, coverage needs, and premium budget.