Insurance Agent Interests
09/09/2019

How to Engage Prospects About Life Insurance
By Harry J. Lew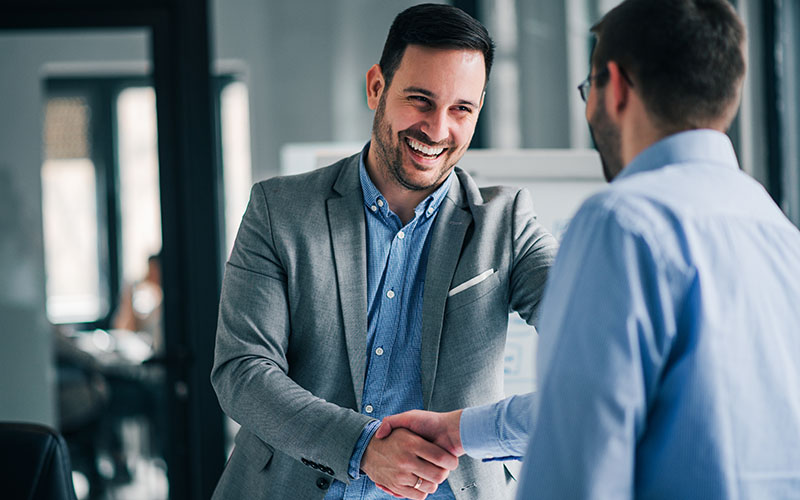 American consumers have a large life insurance coverage gap. There's no better time to raise and solve this issue than during September's Life Insurance Awareness month.
It's September and once again everyone's talking about Life Insurance Awareness Month (LIAM). It's not hard to see why. Only 57 percent of U.S. households have life insurance today and their coverage gap—the amount of their death benefit need not met with life insurance—continues to vex the industry.
Compounding these problems, consumers are still misinformed about key aspects of life insurance such as their eligibility for it and its perceived cost. Plus, they're confused about how much to buy and of what type. Finally, finding a source from whom to buy remains a challenge, especially as the number of life agents and brokers continues to fall.  
Consumers have a 51 percent life coverage gap
A 2018 New York Life study put America's life insurance coverage gap into stark relief. It found that consumers have only resolved 49 percent of their coverage need, leaving a 51 percent gap. According to the study, only 14 percent of Americans are fully insured against the risks of dying too soon. Particularly vulnerable are America's Millennials, two-thirds of whom say having enough life insurance is a key financial goal. But those who have life insurance have only covered 22 percent of their self-reported need. Finally, only 38 percent of adults said they felt they had the right amount of life insurance protection. This was a dramatic decline from the 61 percent who said they did in 2008.
Enter Life Insurance Awareness Month, a great opportunity for you to engage the public in a conversation about their life insurance needs. Launched in 2004 by Life Happens, a non-profit foundation, LIAM provides you with a marketing theme, a compelling spokesperson (this year, actress Brooke Shields), and a suite of marketing resources that provide plenty of ways to connect with your prospects and clients not only in September, but throughout the remainder of 2019.
If you haven't already set up your campaign, it's not too late. Visit LIAM's resource page to see what's available. Whether your preference is traditional marketing or social media outreach, whatever you'll need is available there. Plus, for an extra fee, you can opt for greater customizability of LIAM materials, allowing you to integrate your own name and logo onto LIAM's stock content, thereby strengthening your branding and consumer impact.
Here are just a few of the LIAM resources available:
An attractive, likeable spokesperson in Brooke Shields. As a Mom herself, Shields makes a compelling case for buying enough life insurance to protect one's family.
An engaging theme. This year's theme is "It's Not for You. It's for Them."
A suite of marketing flyers and graphics that express the theme and other key messages.
Social media messages and videos, enough to tee up a month and a half of pre-written LIAM posts.
A marketing plan and suggested tactics for rolling out and sustaining an effective campaign.
Proud supporter badges for Life Happens and LIAMA, which you can put on your website, social-media platforms, firm newsletter, and more.
A social-media hash tag that will give your posts more viral power (#LIAM19)
It's important to make full use of these resources because they embody 15 years of research into consumer attitudes about life insurance. They're also designed to trigger emotional responses, which, as you know, are crucial to sparking a life insurance purchase decision. However, you can supplement LIAM's resources with those from your insurance carriers to make as many marketing touches as you'd like.
As helpful as these resources are, nothing is more effective than engaging with people personally about their life insurance. Whether these conversations occur face to face, online, or over the phone, they're the best way to educate people about the importance of reducing their life insurance coverage gap.
Life insurance talking points
As you engage with them, here are some things you might say to move prospects closer to a life insurance discussion and hopefully, a purchase:
You insure your home and cars for their replacement value with homeowners or auto insurance. But what about replacing the value of your future earnings through life insurance? You're the person who pays for your family's home and auto insurance, but if you weren't around, how would those bills get paid? How about all your other financial commitments, such as saving for retirement or putting your children through school? Making sure these commitments are covered even when you're not around is what life insurance is for.
Life insurance is very near and dear to me. I purchased it for my family because they're the most important people in my life, and I want to know they will be fully protected in the event something happens to me. There's an incredible sense of peace and comfort when you know you've done the right thing for your family. Would you be interested in taking that step for the people you love?
Life insurance can be complex. There are many different forms, and it can be intimidating to figure out which to buy and in what amount. Don't let that stop you from protecting your family. Helping you understand your options so you can make the right choice is what I do. Let me know how I can help you.
Certain life-related products such as annuities can help you plan for your retirement years. The money you contribute to them can be converted into a guaranteed income stream that will support you once you stop working. There are a variety of payout options that allow you to guarantee payments for a certain period of time and to your survivors. The point is, annuities will allow you to relieve the financial strain on your heirs if you die prematurely, while producing additional income to support your retirement lifestyle.
Just because your family has a stay-at-home spouse doesn't mean that person doesn't need life insurance. It's important to understand what that person contributes economically to the family despite not working outside the home. If he or she were to pass away, it will likely leave a financial hole that will be difficult to fill.
It's shortsighted to think of life insurance as only providing a vehicle to clear a deceased person's debts. You also should view it as a way to replace the person's lost income to a future point in time.
A lot of people postpone buying life insurance until they need it. The problem is, if they wait too long, a health issue might arise that makes them ineligible for it or that greatly increases the price. When it comes to meeting your need for life insurance, sooner is almost always better than later.
When is the best time to get life insurance? First, you should have an insurable need such as having a new child or going into business for yourself. Second, if you're young and healthy, buying soon is always preferable to waiting, when you may no longer be insurable.
If an insurer declines your life insurance application or charges you an extra premium, you still have options. For example, you might look at a so-called guaranteed-issue policy. Some have limitations such as not providing a benefit if you die within the first two years of the policy. Plus, they are more expensive than life insurance that puts you through a full medical underwriting process. But at least you'll have life insurance protection.
Misperceptions of life insurance
Finally, as you make your outreach to prospects during LIAM and beyond, consider focusing strongly on several incorrect impressions people have about life insurance. For instance, according to the Allianz Life 2018 Life Insurance Needs Survey, 51 percent of the public was unsure of or didn't know that life insurance cash values can be used to pay for college tuition or to supplement retirement income, among other purposes. What's more, two-thirds said they were unsure of or didn't believe that life insurance benefits are non-taxable.
Similarly, LIMRA's 2018 Insurance Barometer Study identified several public misperceptions about life insurance. For example, forty percent of all consumers in the study said they doubted they would qualify for a policy (58 percent for Millennials). This grossly inflates the number of people who fail to qualify. Many also wildly overestimated the cost of a $250,000 term policy for healthy 30-year-olds. Although such a policy costs about $160 annually, most of the consumers surveyed believed it cost more than three times the actual cost. Worse, 44 percent of Millennials thought such a policy would cost at least $1,000 per year, six times more than its actual cost.
Not surprisingly, one of the major reasons people don't buy life insurance is that they don't know how much they need or what type to buy. Forty percent of the consumers LIMRA surveyed said this. But when broken out by generation, LIMRA found that 58 percent of Millennials said they were stymied by these questions. Forty-three percent also said that no one has tried to sell them life insurance, suggesting that agents are missing out on a large marketing opportunity by not approaching younger consumers.
In conclusion, if these statistics motivate you to approach more prospects during 2019's LIAM than you normally would, then good for you! If they don't, then consider the implications of leaving so many consumers underinsured in the marketplace. Making them aware of their coverage gaps during LIAM—and every month of the year, for that matter—will likely be a highly beneficial way to grow your business, while rendering them an important service.
Getting ready to renew your life/health agent E&O insurance? Then go here to learn more about NAPA's affordable E&O insurance program.