Insurance Agent Interests
05/01/2023

Is a Growth Mindset the Key to Success for Insurance Agents?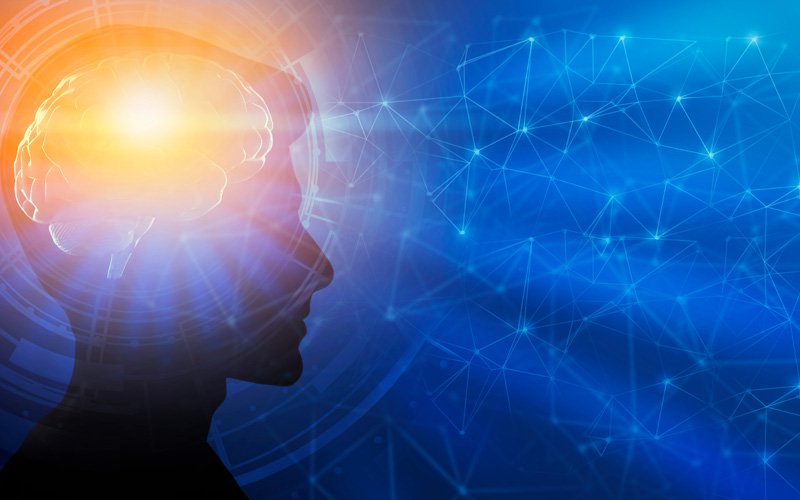 As we move into the new year, take this opportunity to analyze your business and set goals for your insurance agency. And take a look at your mindset. Using a growth mindset can help your business' progress.
Every new year, whether we want or like it, we face an onslaught of well-intended advice regarding new beginnings. Social media feeds fill with designed graphics displaying lines like, "New year, new you!" Or idioms such as "Out with the old and in with the new." Talks of resolutions and vision boards might arise at the next cocktail event you attend. Targeted digital ads about the next best technology or software for your business appear throughout your web browsing.
For some, this brings motivation; for others, it may bring a feeling of overwhelm and a sense of doom. Let's examine why you might feel that way. From a business perspective, this is a great time to feed off this energy, take a step back and set some goals for your insurance agency for the year.
You're probably familiar with the many acronyms that can help pave the way as you analyze your business strategy and set goals and objectives for the year: SWOT, SOAR and SMART, to name a few.
Word&Brown suggests SMART: Set goals that are Specific, Measurable, Achievable, Relevant and Time-Bound. Let's use these guidelines to get started:
Specific – Clearly define what you'd like to achieve this year and why. You may want to gain ten new clients in the next six weeks. Identify the type of client.
Measurable – Specify criteria for measuring your progress, such as the number of clients acquired or premiums generated. Setting a measurable goal helps you determine when your goal will be achieved. Tracking progress also informs you when it may be time to re-evaluate your strategy (more on this later).
Achievable – Be sure the goal is realistic. Take into account your agency's history and the state of the industry and market.
Relevant – Ensure the goals align with your business' vision and priorities, and consider how each goal you set represents progress for your company.
Time-Bound – Set an end date for your goal. Having a deadline helps keep you accountable and offers a sense of urgency.
There you have it. You have established your goals for the year, so you should be set. Well, it's a significant first step, but you can make simple adjustments for your business that complement your goal setting.
Adjust Your Mindset
Whether you work independently or with a team, analyzing your mindset and thought processes as you identify tactics to accomplish your goals can help your progress tremendously.
Carol Dweck, a psychologist known for her work on motivation and mindset, coined the term "growth mindset." The idea of a growth mindset came from studies conducted by Dweck concerning education, and she ultimately published her findings in her book Mindset: The New Psychology of Success. While she brought her research to light with a focus on education, it has been used across various industries and can be applied by insurance agents looking to grow their businesses.
Dweck identified two mindsets: a growth mindset and a fixed mindset. Simplified— and perhaps overly simplified— with a fixed mindset, a person believes their qualities, intelligence or characteristics are set. Someone with this mindset might work to prove these qualities and demonstrate them versus working on and growing them. With a growth mindset, there is the opportunity for just that, growth, using goal setting, feedback and different strategies as needed.
Everyone has a little of both mindsets; Dweck has written that the mixture continually evolves with experience, and we all have fixed-mindset triggers. It can be easy to fall into insecurity or defensiveness when we face challenges or criticism.
"The path to a growth mindset is a journey, not a proclamation," Dweck wrote in Education Week.
A growth mindset is not just about effort but about reviewing and revising strategies when it becomes apparent the current one isn't working. This is why it is essential to have measurable goals. This way, you can see and understand when your strategy needs adjustment.
Setting Goals with a Growth Mindset
Insurance agents looking to grow their businesses can benefit from keeping an insurance sales growth mindset when setting goals for their agency. With a growth mindset, you welcome challenges and learn from past mistakes or failures. And since you have set SMART goals with a growth mindset, you can adjust tactics that don't seem to bring your business closer to the end goal.
Analyzing what isn't working or hasn't worked can put us right back into a predominantly fixed mindset. But remember, you became an insurance agent to serve and help others. You are passionate about what you are bringing to your community, and passion for your work will only get you closer to meeting your goals. Identify what you are grateful for and acknowledge that you have brought your agency as far as you have.
The desire to grow your insurance agency is an excellent step toward keeping more of a growth mindset. You understand you can adapt as needed, proactively learn and overcome expected and unexpected challenges. And this is what will help you achieve more for your insurance company.
With this insurance agent growth mindset, there is an awareness that you can have what you want for your business, but it is only possible with work and effort put toward your goals. With that in mind, identify your weaknesses toward achieving those goals and address them. Learn from peers in the industry who have reached the success you seek. Many online courses offer not only education but also a community for dialogue and questions. There are many avenues to continue networking.
Remain self-aware and check in with yourself as you work toward your goals. As stated above, it can be easy to move toward more of a fixed mindset now and then— especially after receiving constructive criticism or losing a client. But look at what can be learned from the experience and acknowledge you can and will learn from it.
Growing your insurance business is an ongoing and challenging journey. Developing a growth mindset can only help you achieve your goals for the year. And, as we discuss the idea of analyzing our business, it is also a good idea to see what actionable items can be crossed off your list to put you closer to your set, achievable goals.
A primary goal of all agents should be ensuring you and your business are properly protected. Errors and omissions (E&O) insurance is essential for insurance agents, especially as you hit the ground running with your 2023 objectives. E&O insurance guards against financial damages that may arise from an alleged error or omission you make while rendering services. National Association of Professional Agents' (NAPA's) insurance agent E&O program covers all types of agents, including those who sell life, health and property and casualty insurance, annuities or Medicare policies.
With the NAPA insurance agent E&O program, you can put more energy toward your other goals to bring your agency to the next level. Now you're ready to engage in all the conversations regarding new beginnings at your next networking event.