Insurance Agent Interests
03/26/2018

Life Expectancy Falls Again
By Harry J. Lew
Life insurance agents have become accustomed to planning for increasing client longevity. But with America's current opiate crisis, this may become a thing of the past. Case in point: recent data from the National Center for Health Statistics reveal that U.S. life expectancy at birth in 2016 decreased for the second year running. This is the first time this has occurred in more than 50 years.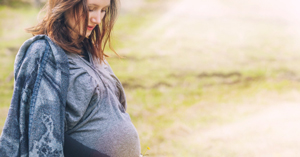 Currently, life expectancy has fallen to an average of 78.6 years, fueled by a 21 percent increase in fatal drug overdoses and a doubling of the death rate from synthetic opioids from 2015 to 2016. Demographers say this broad decline in life expectancy is unprecedented in advanced, wealthy nations in the absence of war or epidemics. In fact, Americans now have lower longevity than do citizens of other first-world countries such as Japan, Canada, or Germany.
As has been well documented, the misuse of opiates such as fentanyl is the prime cause of the life expectancy decline. The massive increase in drug-overdose deaths has greatly inflated the number of Americans who die from accidental injuries, the category into which drug overdoses fall. Currently, drug overdoses are the third-leading cause of U.S. death, producing 6 percent of all deaths. They are behind only cancer and heart disease.
The last time life expectancy declined was in 1993. According to a Bloomburg report, that was the year a severe flu season and the HIV epidemic had a one-two punch on death rates. The last time they declined two years in a row was in 1962-1963.
The National Center for Health Statistics has documented the deaths of 63,600 Americans from fatal opiate overdoses in 2016. West Virginia, New Hampshire, the District of Columbia, and Pennsylvania were among the hardest hit regions. Other alarming statistics include:
The 2016 age-adjusted rate of drug overdose deaths (19.8 per 100,000) was 21% higher than the 2015 rate (16.3).
Among persons aged 15 and over, adults aged 25–34, 35–44, and 45–54 died of drug overdoses at the rate of 35 per 100,000, the highest rate for all age groups.
The age-adjusted rate of drug deaths from synthetic opioids other than methadone (for example:  fentanyl, fentanyl analogs, and tramadol) doubled between 2015 and 2016, from 3.1 to 6.2 per 100,000.
Higher mortality for younger Americans—those between 15 and 44 years of age—reduced the estimate of life expectancy at birth, even though death rates were lower for people older than age 65.
Numbers such as these could be "a symptom of underlying illness and distress" and both a consequence and a cause of economic decline, said Laudan Aron, a demographer at the Urban Institute who co-edited a National Academies of Sciences report on the topic.
For life insurance agents, the statistics might augur higher life insurance costs. They also reinforce the need to make sure that clients have adequate life and health insurance for themselves and their families in the event someone in their family becomes addicted to drugs.
Sources:
National Center for Health Statistics