Insurance Agent Interests
05/03/2018

LTC Agents to Have New Source of Insights and Tools
By Harry J. Lew
The National Association of Insurance and Financial Advisors will launch the NAIFA Center for Excellence in Long Term Care. Its goal: to equip agents and advisors with the information, designation and educational resources they need in order to succeed. Carroll Golden, the Center's director, announced the launch before attendees of ILTCI 2018, the Intercompany Long-Term Care Insurance Conference.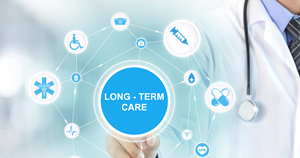 "The NAIFA Center for Excellence in Long Term Care is a 'one stop shop' solution for all things relating to LTC and the needs of an aging population," said Carroll Golden, the new center's director. "Through the power of a virtual, private online community, we will bring together solution and service providers, producers and thought leaders to network, share best practices and access research, training and expert advice on the latest trends and issues affecting the industry and consumers."
Set to launch in mid-2018, the Center will be located at www.NAIFA.org. Visitors will have 24/7 access to videos, expert interviews, articles, case studies, webinars and infographics. Content will cover traditional and combination products, as well as worksite selling, short-term care, critical illness, reverse mortgages, claims management, senior housing options and robotics. Information about legislative and regulatory matters will also be provided.
NAIFA will support the general and administrative activities of the LTC Center, and sponsors will underwrite additional costs.
"Over the years, the long term care industry has heard the call to innovate with more products, expanded services, new research studies, and professional insights and training. That's the good news," Golden said. "The bad news is that with the plethora of solutions now available, it has become difficult for professionals, distributors and consumers alike to understand, let alone act upon, the many options. The (new NAIFA Center) will empower us to come together as an industry to communicate, organize and share information and intelligence so we may continue to address the changing needs of the LTC market."
The Center, which is sponsored by the CLTC designation (Certification for Long Term Care), will be governed by an Advisory Board of LTC thought leaders and sponsor representatives.
Sources: