Insurance Agent Interests
09/19/2019

Now Is A Great Time to Be a Life Insurance Agent
By Harry J. Lew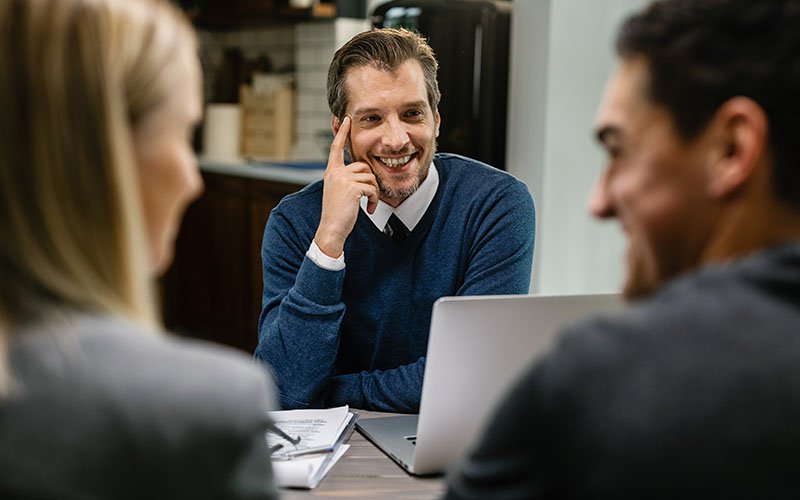 Do you sell property-casualty insurance, but are interested in trying life insurance sales?
Are you in real estate, but are curious about becoming a life insurance agent?
Are you looking to enter life insurance sales from a non-sales profession, but aren't sure it's feasible?
If any of these scenarios fit you, perhaps you've already done some research.  You may have heard that:
Life insurance is a hard field to break into.
Consumers resist buying life insurance.
Life insurance products are hard to learn about and explain.
Life insurance agents have a poor reputation.
The agent field force is shrinking due to retirements.
Life insurers aren't good at training new agents.
Although these points have merit, the story of life insurance—the product and the agent career—is positive when you get to specifics. As a solution to the risks of dying too soon or living too long, life insurance products are powerful financial vehicles. The job of a life insurance agent, because it involves selling benefits that consumers highly value, is also a compelling story.
If you're looking to enter the field, it's important to filter out the negative noise and focus on the reality of life products and the agents who sell them. Let's take a closer look to see whether the opportunity makes sense.
The Good News of Life Insurance
Any discussion of life insurance must start with the death benefit. This is the main reason to buy the product. It's the feature that delivers its most powerful result. When an insured passes away, the death benefit is what allows the person's beneficiaries to continue their lives without disruption. It allows surviving spouses to continue paying for their mortgage, to keep making college tuition payments, to continue paying off credit-card balances and new-car loans. At the end of the day, a life insurance death benefit keeps a family's dreams alive. Just ask any agent what it's like to help a surviving spouse file for—and receive—a death benefit. It's an unforgettable experience for agents . . . and a Godsend for survivors.
Compared to this value, life insurance is inexpensive. Healthy Millennials can purchase a $250,000 term policy for several hundred dollars or less per year. If they buy from the right company, they can easily convert the policy later to permanent life insurance. Or if their budget allows, they can purchase a permanent policy from the start and benefit from cash values (a savings fund) and the ability to take out policy loans. Permanent life insurance costs more than term because it delivers more value in terms of living benefits.
Oddly, consumers think life insurance is more expensive than it actually is. According to LIMRA's and Life Happens' 2018 Insurance Barometer Study, 65 percent of the consumers surveyed thought a $250,000 term policy costs anywhere from $300 to $1,000 or more per year, a gross exaggeration of the actual premium of $160. When agents explain what life insurance really costs, consumers are surprised by its affordability.
Another appeal of life insurance is that it generates cash to help grieving families pay for funerals and other final expenses. According to Lincoln Heritage Life, a final-expense insurance company, the average funeral costs between $7,000 and $9,000. This includes fees for viewing and burial, basic service fees, transportation costs, a casket, embalming, and other preparation tasks. The price declines to around $6,000 for a funeral with cremation only. This does not include a cemetery plot, monument, marker, or flowers.
What's more, the cost of funerals has been increasing much faster than inflation. According to the U.S. Bureau of Labor Statistics, from December 1986 to September 2017, funeral expenses rose 227.1 percent. This compares with an inflation rate for all other consumer goods of 123.4 percent. Funeral prices grew almost twice as fast as prices in general during that period. Final-expense life insurance provides an essential benefit that covers these costs, allowing family members to grieve in peace.
Another good-news aspect of life insurance is its ability to facilitate charitable giving.  There are a number of strategies here, including:
Purchasing a charitable-giving rider on a life insurance policy, which pays out anywhere from 1 percent to 2 percent of a policy's face amount (typically on face amounts of $1 million or more.
Donating the policy, which can reduce the donor's taxable estate and produce a federal income tax deduction and generates a larger charitable benefit (the entire face amount) than a charitable life rider can.
Naming the charity as the beneficiary of a life policy, which reduces the donor's estate by the size of the death benefits, although it doesn't create a tax deduction.
Gifting policy dividends to a charity, which is a convenient way to create an ongoing stream of donations.
For consumers who are philanthropically minded, buying a life policy to partially or totally fund a charitable donation can be a purchase of love. As with regular life insurance, objections to buying such a policy will typically be less potent than with other financial products.
Perhaps one of the largest benefits of life insurance is its ability to keep small businesses up and running after an owner or other key person passes away. Agents who know how to fund buy-sell agreements with life insurance—or who can make the case for life coverage on key employees—can make a lucrative living. That's because business life insurance sales feature large face amounts and are less price sensitive than kitchen-table (or coffee shop) consumer sales. Plus, they open up highly fruitful avenues for cross selling other forms of business insurance.
For agents who sell life insurance to business, offering basic life protection as part of core or voluntary employee benefits is highly valued by mass-market consumers. According to LIMRA, 34 percent of Americans have group life coverage compared with 32 percent that have individual protection. According to the American Council of Life Insurers' (ACLI) Fact Book, group life accounted for 46 percent of all life insurance in force in 2016, providing more than $8 trillion in protection. Furthermore, when you approach consumers to discuss their life insurance needs, probing to see how much group or voluntary life they have is a great entrée to discuss how much more coverage they need.
In addition to business life insurance, juvenile life insurance is another key opportunity. For parents with children, buying juvenile policies can be a welcome opportunity for several reasons:
It protects the child's future insurability in case they develop a serious disease that prevents them from buying life insurance later.
It nails down premium affordability when children are young.
As with policies on adult lives, juvenile life provides cash for the unthinkable—to pay for a child's funeral.
Provides a vehicle to accumulate savings that parents can use for college tuition or other purposes.
Although not all child life policies are well designed, producing small guaranteed cash values into the future, a competent life agent can help parents decide whether it makes sense to buy life insurance for their child or children and, if so, to find a high-quality contract that will generate living benefits as the child matures.
Life insurance as a tax-driven sale may be more top of mind for affluent consumers than those in the mass market. But even for the latter prospects, the ability to get cash-deferred growth within their cash values, as well as the ability to create an instant estate free of estate and income taxes, is a powerful argument. What's more, the growth in cash values does not increase taxation of Social Security benefits, 85 percent of which is subject to federal income tax. Fortunately, life insurance is one of the few financial instruments whose growth does not increase a prospect's Social Security taxes.
Experienced agents often specialize in advanced sales of life insurance. For example, to married couples with a net worth of more than $4 million, they may recommend irrevocable life insurance trusts (ILITs). With these arrangements, the couple makes a cash gift to the ILIT to buy a permanent survivorship whole life policy. The ILIT owns the policy and becomes its beneficiary. When the first spouse dies, his or her heir won't have to pay estate or income taxes on the death benefit.
Finally, a key advantage to life insurance today is that medical underwriting has become increasingly rare. That's because companies are allowing simplified screening for more applications. By using artificial intelligence and big data, life insurance underwriters today can assess a prospect's risk status without ordering intrusive and inconvenient medical tests. Not only does this make the application process much less annoying, it sharply decreases how long it takes. So great are the benefits of simplified underwriting that half of consumers say they're more likely to buy life insurance if the purchase process does not include a medical examination (LIMRA/Life Happens 2018 Insurance Barometer study).
From the death benefit to the advantages of simplified underwriting, life insurance is a "gift of love" that keeps on giving. As you might expect, being able to sell a product with so many advantages is highly beneficial from a career perspective. Think about it. In what job other than, say, medicine or teaching, can you help so many people? And when your product serves its core purpose—providing a death benefit to survivors—you get to be a family's beacon of light in darkness. Once you experience this, many agents say it's hard not to become an evangelist when discussing life insurance with their prospects.
The positives of life insurance selling
The flexibility of life insurance sales is highly touted . . . and rightly so. As an independent entrepreneur, you are free to make your own schedule.  If you like to work in the afternoon and evenings, you can do that. However, if you prefer daytime sales, that's possible, too. Now, this doesn't mean you're free to play when you should be working. Life insurance is a highly structured and focused job. You need to work your sales process diligently in order to close enough sales. But if you're committed, you'll soon begin to see good results.
An income upside is a key feature of life insurance selling. Typical first-year commissions on permanent life sales are between 30 percent to 90 percent or more of first-year premium, depending on the product. After the first year, life insurance pays renewal commissions of between 3 percent and 10 percent of the consumer's premium (assuming the policy remains in force). Although life insurance selling is a commission job, agents who master an activity-management system such as the One-Card System can earn an impressive living. And when they build a large book of business that pays a lot of renewal commission, they can kick back and enjoy the good life.
According to the U.S. Bureau of Labor Statistics (BLS), the 2018 median earnings for an "insurance sales agent" were $50,600. Since this number is based on data from various insurance sales jobs, it probably understates what life insurance agents actually make. Their pay will typically be higher since they sell high-value, high commission products. The BLS also found that the median pay for a personal financial advisor in 2018 was $88,890, a figure more in line with what an experienced life agent might make. Having said this, agents who are skilled at controlling their activity and at closing sales can easily earn six-figure incomes or higher.
The ability to become a continuous learner is another key attraction for those considering a career in life insurance sales. Agents say they're always acquiring new knowledge and skills. And the ability to pursue various professional designations (e.g.: Certified Life Underwriter [CLU], Chartered Financial Consultant [ChFC], or Certified Financial Planner [CFP]) opens up new markets and the ability to serve one's clients with more professionalism, both of which boost income.
The power of networking
Also beneficial is the ability to join organizations that provide information and benefits to help life agents succeed in their careers. From groups such as the National Association of Insurance and Financial Advisors (NAIFA) to organizations such as the Financial Planning Association and the National Association of Professional Agents, life insurance agents never have to pursue their careers alone. Not only do such groups give you opportunities to affiliate with like-minded people, they also offer extensive benefits such as marketing services and E&O insurance that help you grow and protect your life insurance business.
Although there are many other reasons why the life insurance sales job is an appealing option for many people, the biggest reason to enter the field is to make a difference in people's lives. Secondary reasons are the ability to make a great living for yourself and your family, to control your time, and to expand your skill set and knowledge base.
In short, there are many other financial products you might sell and sales careers you might pursue. But none delivers the unique combination of client value, personal satisfaction, and financial rewards that life insurance provides. It's surely a great time to enter the life insurance business for the right person. Is that you?
If you decide to pursue a life insurance sales career, you'll need to purchase errors and omissions (E&O) insurance to protect yourself against client lawsuits. To review NAPA's E&O program for life agents, go here.