Insurance Agent Interests
06/10/2019

Referral Marketing for Insurance Agents
By Harry J. Lew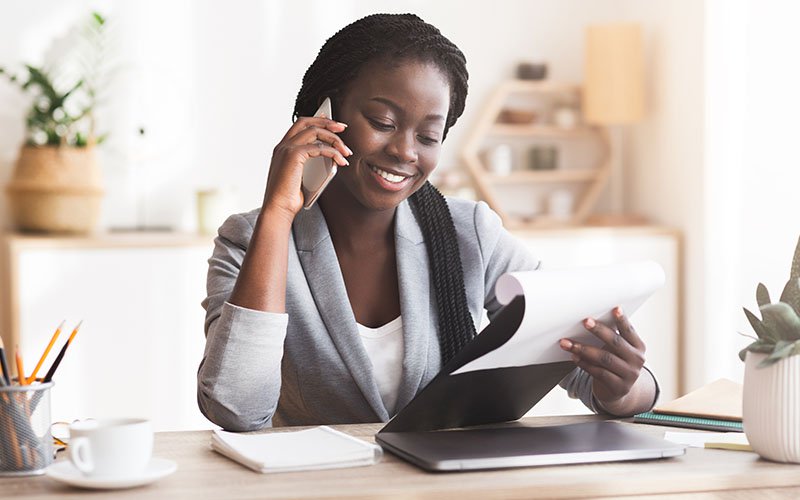 Imagine if most of your new clients came from referrals. No more cold calling. No more buying cold leads or Google Ads.  And certainly no more expensive free meal seminars that take hours to deliver.
With an insurance or financial-services business based largely on referrals, you can devote yourself to delighting your current clients, periodically reminding them to refer you to their friends and family. What's not to like about this form of marketing?
Apparently, based on agent avoidance of referral marketing, quite a bit. Many give lip service to the technique, but don't actually do it. However, implementing referral marketing can have a beneficial impact on your business—enhancing sales results with a modest investment of time and effort. Should you give it a try? Here are some facts to consider:
More than eight out of ten consumers (82 percent) trust referrals from people they know, according to a Nielsen study. This compares with their trust in branded websites (70 percent), brand sponsorships (61 percent), and emails they signed up for (56 percent).
People are four times more likely to buy a product or service when referred to a provider by a friend, according to the same Nielsen study.
Referral conversions (at 11 percent) are almost four times greater than the average for all other marketing channels, according to a Marketo study.
Based on research published in the American Marketing Association's Journal of Marketing, not only do referred customers have higher margins than non-referred ones, they tend to be more loyal and have greater customer lifetime value.
Referred customers are 37 percent more likely to remain customers than are non-referred clients, according to a Deloitte study.
More than eight in ten clients are willing to make a referral, but only 29 percent do, according to a Texas Tech University study. The difference comes from the relatively low percentage of businesses that have an aggressive and efficient system for requesting referrals.
Get positive about referrals
Do you worry that asking for referrals will make you seem desperate or pushy or make clients mad? Do you ever forget to ask because you're too busy selling or serving your clients? Then it's time for an attitude adjustment.
For starters, develop an appropriate referral orientation. By this, experts mean viewing referrals as something that helps the referrer and their contacts more than it helps you. In other words, when you help your clients solve a problem for their friends, it puts them in a more positive light (creating social capital). Once you begin seeing referrals in this context, your reluctance will vanish.
The next step is to consider whether you have a referable business. According to ReferMe IQ™, a marketing technology platform that automates the process of generating referrals, this boils down to making sure your marketing fundamentals and client-facing behaviors are in order.
If your marketing fundamentals are weak or missing, says ReferMe IQ™, which provides its service on a discounted basis to NAPA members, you won't benefit from referral marketing. Strengthening them involves:
Having a business plan.
Knowing your key business metrics (eg.: activity x conversion x revenue).
Targeting your marketing efforts at your ideal customer.
Having a contemporary website optimized for search that appeals to your ideal client and illustrates character and competence.
Publishing content online in the right places, with links back to your website.
Maintaining strong profiles on social media platforms.
Executing a well-designed and consistent social media strategy.
Add to the above having a fully automated referral process that leaves nothing to chance. Many agents use an automatic email system that keeps dripping on clients to remind them to provide referrals. Also helpful are referral requests on office signage, email signatures, and voicemail messages.
Are you behaving?
Last but not least are the client-facing behaviors that show clients you're a top-shelf agent—someone to whom they can refer to friends and family without worry. According to ReferMe IQ™, these include behaviors such as:
Saying please and thank you
Following through on your promises
Being on time
Completing the tasks you committed to
Adhering to high standards of ethics and integrity
So what exactly does an automated referral marketing system look like? The ReferMe IQTM system is a good example. It starts by emailing your client contacts periodically to ask for referrals. For those that say yes, the system emails their contacts asking for a referral. Then it sends the names of those that respond positively back to the agent for follow-up. At the same time, ReferMe IQ™ sends thank-you messages to referrers and provides whatever rewards you've decided to include in your referral program.
Not only does the system automate sending out referral requests to clients, but it also lets you communicate with non-clients within your personal network.
Finally, ReferMe IQ™ is customizable, allowing you to add a referral incentive to increase conversions, add links to your own content, customize the number of emails in a campaign and linked content, and include a customized quiz to increase interest.
Regardless of whether you purchase a referral system or build your own, it's important to make sure it runs like a machine while leveraging three key customer touch points:
After they've agreed to purchase a product from you
After it's become clear they're a strong supporter
After a client provides a referral
Each of these points provides unique opportunities to uncover referrals:
New clients have just decided to work with you, which means they likely hold you in high regard. Don't let this positive feeling go to waste. Send them an email, letter, or handwritten note. Thank them for the business and encourage them to call or email you when they have questions or concerns. Then offer to provide the same high-quality assistance you gave them to their friends, relatives, and colleagues.
Strong supporters are those who have been with you for years, who may have purchased multiple products, and who may already have referred people to you. Here, you want to thank them for their loyalty and express your commitment to be there for them in the future. Asking for referrals may be gilding the lily at this point, since what you really want to do is convey your gratitude for their loyalty.
When a client provides a referral, it's crucial to acknowledge this in a follow-up contact. You also want to promise to keep them posted about the status of the referral and to take good care of the person they referred to you.
For each of these key touchpoints, you need a vehicle for reaching out, message points defined in advance, and, if you'll be making contact in person, a smooth delivery of your points. Putting all these pieces together will help you make a strong impression on clients when you ask for referrals.
Find your net promoters
Other key points to consider as you ramp up your referral-marketing program:
Always start with your Level 1 clients. These are your best customers, notes James Pollard, publisher of TheAdvisorCoach.com. "They are the ones who closely approximate your ideal client and are most likely to lead you to the type of prospect you want," he says. Related to this, he advises you to be direct with people about your desired referrals. Don't make referrers guess on this point. Being extremely focused with your request will make it much easier for them to respond with suitable prospects.
Remove the risk for referrers. Think about it. Why do most people hesitate to recommend their agent to others? It's the possibility that after they do so, the agent will embarrass them in the eyes of friends, colleagues, or family members. To neutralize this concern, take pains to explain that you will provide the same high level of service to the referred contact as you provided to them. Plus, be specific about your process for approaching the person, specifying the method and stating you will not hound the person if they don't respond or if they say no.
Identify those clients most likely to make referrals. The Rocket Referrals system recommends sending out a one-question survey: "How likely is it that you would recommend (your firm's name) to a friend or colleague?" Using the "Net Promoter Score" (NPS) concept, the survey uses a 10-point scale, with 0 being "not likely" to recommend and 10 being "very likely." Surveys can also include a follow-up question probing the reason behind the rating. Consider anyone who answers a 9 or a 10 as a promoter of your firm. Ask them for referrals as soon as possible. Those who answer 7 or 8 are neutral clients, perhaps needing additional service or communications in order to turn them into promoters. Finally, those who answer 0 to 6 are considered detractors. They may say bad things about you if given the opportunity. To prevent this from happening, follow up with them to see why they're unhappy with you.
Rocket Referrals suggests sending out an NPS survey every six months to all clients. Not only will this provide two extra touchpoints in your client marketing program, but it will also allow you to intervene with dissatisfied clients before they defect.
Differentiate your referral marketing from what everyone else does. One way to do this is to send three types of handwritten notecards to clients:

A welcome card (to those who just became a client)
A loyalty card (to your best clients; those with a nine or higher NPS score)
A thank you card (to anyone who provides a referral)
Thank your referrals. Many agents work hard to ask for referrals, but then neglect to recognize the people who provide them. ReferMe IQ™ considers thanking prospects for being crucial, as it ensures three crucial outcomes:

It strengthens your relationship with referrers, which makes them even better clients.
It provides reinforcement for behavior you'd like to increase.
It closes the loop on the referral process, encouraging the referrer to help you convert a referred lead into a client.
The point is, to move from the dream of referral marketing to the reality of a successful program, you need an automated process. That way, if you get busy or lose your motivation to ask for referrals, the system will keep working while you catch up on your work or get re-motivated.
Are you ready to build or buy such a system for your firm? If you already have one, do you plan to start using it again? The future success of your business may well depend on your answers to these questions. Good luck!
Does your firm need more referrals? Then take a look at ReferMe IQ™, a system that fully automates the entire referral process. NAPA members who sign up for the "Pro" version will receive 50 percent off the set-up fee (a savings of $125).