Insurance Agent Interests
05/22/2017

The Rise of Property and Casualty Commercial Premiums
By Harry J. Lew
The soft commercial insurance market may be hardening, according to the latest data from MarketScout.  That's based on a composite growth rate of 1%, the first increase in 20 months, says the Dallas-based electronic insurance exchange.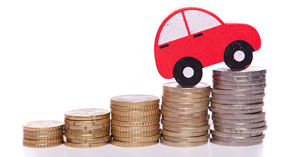 "The plus 1 percent composite rate index was driven by larger rate increases in commercial auto, transportation, professional, and D&O rates," said MarketScout CEO Richard Kerr. "We also recorded small rate increases in the majority of coverage and industry classifications. So 2017 begins with insurers moving away from the rate cuts of 2016."
MarketScout reported that business interruption, inland marine, workers compensation, crime and surety all posted steady rates in the first quarter. But all other coverage lines either increased during the quarter.  What's more, all industry classes adopted higher rates in the first quarter, with transportation posting the largest premium hike of 5 percent, MarketScout said.
The exchange also tracks commercial P&C premium by account size. According to its tracking survey:
Accounts measuring up to $25,000 experienced a 1 percent rate hike in the quarter.
Accounts measuring from $25,001 to $250,000 were flat.
Large accounts, measuring $250,001 to $1 million, experienced a rate increase of 1 percent.
Jumbo accounts, measuring more than $1 million, saw rates decrease by 2 percent.
Although it's hard to know whether this trend will hold, it might be time for NAPA Members to consider how a harder market will impact their agencies. They might also want to consider how to adjust their operations to potentially less competition, tighter underwriting standards, and less insurance capacity in the marketplace.
For more information on P&C market conditions or to find a new P&C insurer with whom to partner, visit the MarketScout website.
Sources: