Insurance Agent Interests
05/14/2018

Top 2018 Casualty Insurance Market Trends
By Harry J. Lew
How will the U.S. casualty insurance market unfold in 2018? Marsh's U.S. Casualty practice suggests keeping your eye on these issues: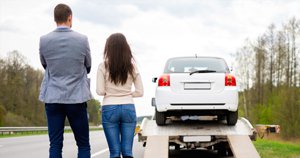 General Liability (GL) is becoming the new "bad boy" of the insurance world due to worsening financial results. According to Marsh, GL combined ratios have increased above 100 percent for the past three years because of insufficient pricing, soaring legal costs, damaging jury verdicts, and unexpected losses from emerging risks. Put it all together and GL may provide relief to automobile liability, which traditionally took the prize for most challenging casualty line.
Speaking of automotive liability, Marsh says improvements in the use of telematics will help auto insurers stem the tide of severe auto losses. Although they've had a positive impact so far, they've also generated so much data that insurers have struggled to forge a practical response. In the future, Marsh expects firms to refine their analytical capabilities to enhance telematics results, while benefiting from the automobile industry's greater use of collision avoidance technologies.
Brokers, third-party administrators, and carriers now use predictive modeling to identify—and get on top of—potentially damaging claims. So far, modeling has depended on "book of business" information to help generate claim red flags. But Marsh suggests much more needs to be done to customize models for insured-level claims data.
Millenials now represent the largest share of all workers. This will have a sweeping impact on many aspects of the insurance industry, including how employees are managed, compensated, and supported. The impact will also extend to millenials as insurance purchasers, with their risk aversion and desire for transparency and for ease of doing business likely to reshape many customer-facing functions.
Technology is playing an increasingly large role in workers' compensation. Safety, claims handling, and medical treatments will all change significantly as technology is deployed to improve loss outcomes. Wearable technology, in particular, will play a big role in injury prevention and case management, while telemedicine will introduce care efficiencies that enhance the bottom line.
Disasters will not have the impact on casualty markets that many expected at first blush. Widespread rate increases have yet to materialize, in large part due to abundant capacity, alternative sources of capital, corporate tax reforms, and robust economic growth. What's more, increased economic growth and interest rates, along with the emergence of new markets in this arena, have kept premiums under control.
Legacy underwriting practices have dealt mostly with bodily injury and property damage risks. Not surprisingly, insurers deploy large amounts of data to better assess and price for those risks. But new technologies are creating new risks for which there is little loss data and confusion about how to assign liability. For example, self-driving vehicle raise issues around where liability lies in the event of accidents. And the Internet of Things is confounding the handling of personal injury, advertising injury, and invasion of privacy claims.
Insuretech firms will become increasingly involved with insurers and brokers throughout 2018. However, they will likely focus more on targeted backroom functions than on re-engineering the entire customer experience. Look for big wins in the areas of data management, customer service, and excessive use of manual processing.
Prices in 2018 will likely remain depressed, meaning buyers will continue to call the shots for the foreseeable future. Lacking any other way to compete, insurers and brokers will adopt creative differentiation strategies that give customers what they want, while allowing them to hit their financial targets. Better coverage and services for specific industries or segments will likely emerge this year.