Insurance Agent Interests
06/12/2017

When and How to Become a Business Owner
By Harry J. Lew
Being a new insurance agent is no cakewalk. Just like any self-employed person, agents are not only responsible for marketing and sales, but also for administrative tasks for their book of business. In their first months or years, they often lack the income to hire an assistant. But as their business grows, service work mounts, which can distract them from core sales activities. If this continues, agents might get trapped between the rock of burgeoning non-sales demands and the hard place of declining income. It's not hard to see why.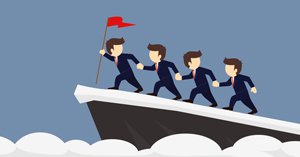 First, new agents are like other start-up business owners. They view themselves as their business, and they like to operate every aspect of that business.
Second, they're willing to give their all to a venture, even if it means working 60 hours or more a week.
Third, it pains them to turn over even a small amount of their hard-won revenue to an assistant when they could easily do the work themselves.
However, these are self-limiting beliefs. Here's why:
Administrative chores are lower in value and non-strategic. In other words, they don't create sales. They may facilitate revenue creation, but aren't its primary driver.  Plus, if new agents calculated their hourly income, they'd likely find it to be much higher than what it would cost to hire an assistant. So by retaining their low-level tasks, they are, in effect, wasting time that could be spent generating a higher return on investment.
Handling everything prevents agents from applying leverage. By having one or more people working under their direction, they will augment their ability to have a positive impact on prospects and clients, increasing sales and retention.
Trying to do all the work leads to burnout. Most new agents can't sustain 60- or 80-hour weeks indefinitely. At some point, the lack of down time—of fun time—will reduce their effectiveness. Worse, they'll start to make mistakes or forget to do something. They may even cause a client to lose money, which may result in an E&O insurance dispute.
So when should you get help? Here are some major symptoms:
Having to work more hours to bring home the same income.
Taking longer to respond to client requests than in the past.
Having important tasks slip through the cracks.
Not having time to track new insurance applications, resulting in policy-issue delays.
Falling behind on lead-generation activities.
Reducing the length of sales interviews, especially fact-finding, because of work pressure.
Not fully researching product solutions before presenting them to a prospect.
Postponing annual client reviews until more time is available.
Do you see yourself in this picture? Then maybe it's time to hire an assistant. But what kind? Typically, insurance agents have hired part- or full-time employees to answer their phones, help with paperwork, and handle low-level marketing tasks such as mailing lead-generation postcards, planning seminars, or setting up appointments. But this is never a trivial step because it involves committing to paying their salary and benefits and providing them with office space and equipment. But today there's a new option to consider—hiring a virtual assistant.
Insurance agents have turned to virtual assistants (VAs) more frequently because they're affordable and get the job done. VAs are highly skilled, self-employed professionals who help other business owners with their administrative, technical, sales, marketing, and other support functions. They work out of their own offices. They pay for their own benefits. And they communicate with their clients using the latest technology so they are readily available for client service. Most importantly, virtual assistants deliver support without the employee trappings—benefits, overhead, downtime, etc. They typically deliver a higher ratio of value to expense than do administrative employees (at least for certain lower-level tasks). This makes them an invaluable resource for quickly scaling an insurance business.
What's more, virtual assistants often have worked in traditional office jobs before going independent. Which means their skill levels are high, as is their ability to stay focused and motivated. 
In short, virtual assistants bring a lot of benefits to newand even veteran insurance agents, without a lot of downsides. The key questions are does the cost of working with a VA vs. an employee make sense? And is it possible to find a capable VA that understands the insurance business—and your business! We'll address those questions in Part 2 of this series.
Until then, you can learn more about the virtual assistant industry by visiting the Global Alliance of Virtual Assistants (GAVA).