Investment Advisor Interests
12/19/2019

14 Things to Know About Millennial Prospects
By Harry J. Lew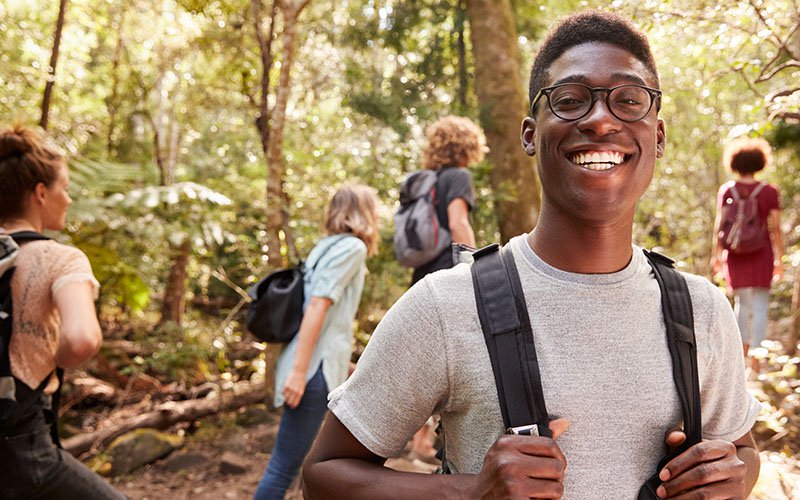 It stands to reason the best-educated, most diverse generation in U.S. history will one day become a highly profitable marketplace for registered investment advisors (RIAs).
Whether millennials will pan out for you depends on how well you understand them—who they are and what they want—and how expertly you engage with them. This article will focus on increasing your millennial understanding. Part 2 will discuss how to engage with them.
The starting point is obvious. Millennials, the 80 million Americans who are roughly 22 to 37 years old, are worried about their ability to retire someday. According to the report " Millennials and Retirement: Already Falling Short" from the National Institute on Retirement Security (NIRS), they should be worried, since...
Two-thirds of them have nothing saved for retirement.
Only five percent are savings enough for retirement.
Only slightly more than one third (34 percent) are participating in an employer-sponsored retirement plan.
Those who are participating are saving only 7.3 percent of their paychecks, according to Fidelity.
This bleak situation isn't totally their fault, says Jennifer Erin Brown, research management for NIRS. Several external factors have complicated their retirement-savings challenge.
Tough times for millennials
For one thing, they have a longer life expectancy than Baby Boomers or Generation X consumers do. And they're likely to receive less retirement income from Social Security and defined-benefit pension plans. This means they'll have to save a higher percentage of their income in order to fund their retirements—15 to 22 percent of pay—than other generations have had to.
With added pressure to earn and save more, they've also encountered difficult economic conditions. For example, just as they entered the workforce in earnest, they had to deal with the Great Recession of 2008. Result: they're earning 20 percent less than older generations, are less likely to own a home, and have amassed about a 50 percent smaller nest egg than their parents did at their age (NIRS). What's more, to become America's most educated generation, they've assumed unprecedented levels of student debt.
However, a perfect storm of economic challenges has also created a perfect opportunity for registered investment advisors (RIAs) to grow their businesses serving millennial clients. With so many financial pressures burdening this generation, millennial consumers will likely be receptive to paying a fee for RIA advice.
One reason why: they don't feel knowledgeable about investing. According Investopedia's " Affluent Millennial Investing Survey," only 37 percent of affluent millennials (median income of $132,000) said they felt confident about investing and retirement planning. Lack of financial understanding suggests millennials are often clueless about core concepts such as compounding and tax leverage. Similarly, many are confused about how much they'll need to save for retirement. But this doesn't stop them from making wild guesses.
For instance, a study conducted by Insured Retirement Institute (IRI) and The Center for Generational Kinetics found that 70 percent of millennials think they'll spend less than $36,000 per year when they retire. This compares with what retirees between the ages of 65 and 74 were spending back in 2013... $46,757 (Bureau of Labor Statistics). Helping millennials set realistic savings targets will be an important focus for RIAs who decide to pursue prospects of this generation.
Cautious investing habits are another symptom of their low financial literacy. According to the Investopedia study, millennials are much less likely than Generation X consumers to invest in stocks (37 percent to 47 percent) and are as likely as Gen X consumers to purchase bonds (19 percent to 18 percent). Similarly, they are more likely to buy low-yielding savings accounts than are Gen X clients, even though they have a longer investment time horizon in which to recoup losses. Again, educating millennials about the importance of investing in higher-returning asset classes will be imperative in your work with these individuals.
13 things to know about millennials
With the prior discussion as background, what are some key things you should know about millennials before you approach them? Read on for insight from recent research studies.
Millennials are a financial force to be reckoned with. Although they have their challenges, members of this generation will drive the economy forward. They will trail blaze new technologies, create vast new wealth, and eventually inherit $30 trillion in assets from their parents.
Despite their bright future, significant numbers of them are financially challenged. According to a study from the FINRA Investor Education Foundation and the CFA Institute, millennials who haven't invested yet are more focused on surviving financially month-to-month than on saving for retirement.
A millennial prospect's goals often correlate with their investing behavior. Those who have not purchased investments tend to be younger, less educated, less confident about investing, and more likely to be struggling with their cost of living, unexpected expenses, and poor job security/income. Their lack of investing results from having insufficient savings, too little income, and too much debt.
However, millennial prospects who have retirement investment accounts are older, more likely to have an associate's degree or higher, have a higher median income ($54,000 vs. $35,000), and are less likely to struggle with the cost of living or unexpected expenses. Unlike the non-investors, millennials with retirement plans are more likely to have problems with college debt.
Millennials who have begun purchasing taxable investments are the oldest of all the millennial sub-groups (average age of 31), are most likely to have an associate's degree or higher and have the highest median income at $73,000. Their financial issues tend to revolve around the costs of raising children and the overall economy/market conditions.
As you might expect, millennials with taxable investment accounts have more aggressive financial goals than do other millennials, according to the FINRA/CFA Institute study. Their top three financial goals are to save enough to retire when they want to, to have enough money to travel, and to have a financial cushion for unexpected expenses.
Non-investing millennials, on the other hand, are more focused on no longer having to live paycheck to paycheck, being able to pay their bills, and having a reserve for unexpected expenses. Retirement-plan investing millennials are focused on dealing with their cost of living and unexpected expenses (but to a lesser degree than the non-investors), as well as on paying back their college loans.
What's clear is that retirement feels like an overwhelming project for millennial prospects. As a result, many are in active avoidance regarding it. For example, the IRI/Center for Generational Kinetics study found that only 29 percent of millennials are actively saving for retirement and that 15 percent list winning the lottery and 11 percent receiving a gift as a viable retirement-planning strategy.
Similarly, 65 percent of millennials in the IRI study said Social Security will provide them with no meaningful retirement income. Furthermore, 28 percent said they won't be able to retire when they wanted to and the same percentage said they'd never be able to retire.
Millennial pessimism might explain why many in the IRI study say they only plan to retain an investment advisor when they are retired or very close to retirement (62 percent), after they receive an inheritance (73 percent) or when they need helping reducing their debt (61 percent).
Getting millennials to focus on retirement planning will be a tough challenge, as they are more focused on current goals such as getting engaged or married, paying off their student debt, advancing in their careers, or buying or renovating a home than on saving for retirement.
According to an SEI survey, millennials define "financial freedom" differently than do members of older generations. They tend to believe it's "being able to take advantage of unexpected opportunities for fun experiences or exciting projects." However, older prospects define it either as having enough money so they don't need to think about how much they spend or being able to retire without fear of running out of money.
The SEI survey also found that millennials were more willing to spend on experiences now rather than on saving money for retirement later. In fact, travel and adventure were the top financial priority for 33 percent of millennials. This compared with 17 percent of 35-to-44 year olds, 6 percent of 45- to 54-year-olds, and 9 percent of 55- to 64-year olds. Still, many more millennials placed other financial priorities ahead of buying experiences (56 percent), the SEI study revealed.
Millennials are highly networked, adopting smartphones and social media much more than older generations have. The ability to share experiences online is a strong factor behind many of their purchase decisions. And the opinions of people they connect with online also affects those decisions.
As you can see from the above data points, millennial prospects are a curious breed of creative, resilient, and forward-leaning people who are also perplexed about their financial futures. They may even be in active avoidance regarding planning for those futures. Takeaway? That millennials are fun and rewarding to work with. But you'll need to reassure them that retirement planning and savings are things they should do now. Plus, you'll need to convince them you're an RIA worthy of their trust.
How to get started with millennial prospects? The key is to meet their expectations for what financial advisors should provide in terms of investment advice and to communicate with them in a way that meets their needs. To learn more about effectively engaging with millennials, watch for Part 2 in this series.
Paying too much for your RIA errors and omissions insurance? Then it's time to learn about  NAPA E&O Insurance for Registered Investment Advisors (RIAs), with coverage starting as low as $72.08 per month.