Investment Advisor Interests
07/14/2020

Errors and Omissions Coverage for Breakaway Brokers
By Jon Talamas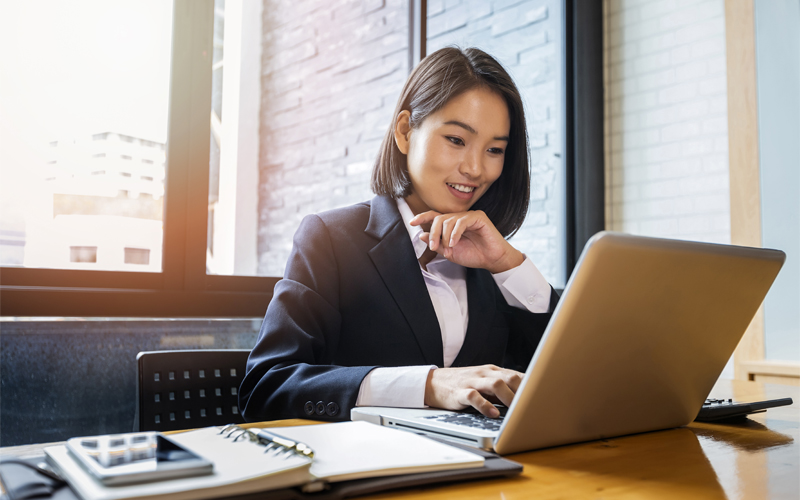 If you're a "breakaway broker," don't assume your prior E&O insurance will cover you at your new RIA firm. Here's what you need to know.
Over the last two decades, increasing numbers of securities brokers have migrated to the independent registered investment advisor (RIA) channel from the traditional broker-dealer channel. However, making the transition can be complex and pose risk-management challenges to unwary advisors. This article will address the E&O insurance implications of pursuing greater independence as a financial advisor.
Despite the challenges of transitioning to a new business model, growing numbers of financial advisors today are opting for independence, a growing trend for the last 20 years. According to Cerulli Associates, the number of RIAs and dually registered professionals (those who provide free advice as well as accept brokerage commissions) increased 16.3 percent from 2005 to 2015. Wirehouse brokers declined by 3.2 percent over the same period.
Not surprisingly, independent RIA assets under management grew 195% between 2006 and 2016 (from $1.6 trillion to $4.8 trillion), representing an eight-percentage-point market share increase. Wirehouses lost 10 percentage points of market share over the same period.
It's not hard to see why "breakaway brokers" are making this move. When they become independent RIAs, they build equity in their own business. They also are better able to control their revenue and expenses. They can offer their clients a greater range of investment choices, with fewer conflicts of interest, and they have greater autonomy to make their staffing and compensation decisions.
Finally, brokers who move from a suitability standard to a fiduciary standard achieve a branding advantage over brokers who remain within the wirehouse model.
Making the transition is not without challenges, though. If you're planning to break away, you first have to determine which independent RIA business model you wish to pursue. There are at least three of them. Then you have to execute a migration process, which, according to one advisor who made the leap, involves at least 26 discrete steps. Finally, you need to determine the degree to which your former broker-dealer-supplied E&O insurance will continue to cover you after your transition and if not, where to purchase your policy.
Since your business model is crucial in determining your E&O insurance status, let's cover the three main paths to RIA independence: start your own RIA, become a hybrid or dual-registered RIA (affiliated with an independent broker-dealer) or join an existing RIA.
Start your RIA: This involves building your entity. You will control this business and select all the firms that support it. You'll also be fully responsible for all strategy and business-process decisions. With ownership comes full responsibility for firm economics and compliance. But you will also own all profits and build equity in the firm you can later sell to generate wealth.
Become a hybrid/dually registered RIA: This entails starting or joining an RIA, but then affiliating with an independent broker-dealer to support your prior securities book of business and all future securities you wish to sell. This will allow you to continue receiving commissions for securities sales, which would not be possible if you were licensed solely as an investment advisor. This arrangement will allow you to provide clients with certain products accessible only to commissioned brokers. However, it does subject you to multiple levels of regulatory oversight (FINRA and state or SEC investment-advisor regulations).
Join an existing RIA: This involves joining an existing RIA as either an employee or owner. This allows you to tap into the brand, business processes and technology systems of a going concern rather than having to build your firm. This provides for speed and ease of entry, with lower capital requirements, yet still leaving open the possibility of starting your firm later once you've acquired more RIA experience and financial resources.
Starting your own RIA
Deciding on the best path to take is a complex decision, which is beyond the scope of this article. However, each path poses different E&O considerations. For example, if you're breaking away from a wirehouse broker to start your own RIA—with no plans to continue selling commissioned securities—your main E&O concern is what happens to claims that arise from your prior securities sales after you begin operating your RIA firm. Since most registered representative E&O insurance is issued on a claims-made policy form, two things must happen for you to receive benefits under your wirehouse E&O coverage:
The client incident must have occurred while your wirehouse E&O insurance policy was in effect.
The E&O claim must be filed while the policy is in force.
Leaving your wirehouse to start your own RIA can become an issue since future claims will happen after you've left the firm and presumably dropped your insurance. Some wirehouses might agree to maintain continuous coverage for the securities you sold while working there. Others might not, making you rely on an E&O insurance feature known as "an extended reporting period" (ERP).
An ERP is an E&O provision that allows you to maintain coverage under a claims-made policy for your prior sales. Many E&O policies automatically come with either a 30-day or 60-day ERP period. This means you can cancel your previous coverage when you leave the wirehouse, but still have protection for your prior work for either one or two months. Insurance companies sometimes provide longer ERPs at an additional cost. But this is something you must arrange with your broker-dealer and its E&O insurer before you leave.
That takes care of your prior securities book of business. But what about your future RIA work? You'll need to secure E&O protection for your investment-advisory business. As a new RIA, you might consider the possibility of not buying insurance until you substantially increase your assets under management (AUM). That might be an appealing option considering the many start-up expenses you'll face initially. Ultimately, though, it's a decision you'll want to avoid. Here's why:
Purchasers of investment-advisory services today are more sophisticated than those from 10-20 years ago. They expect their advisors to know what they're talking about and are much less forgiving when their advisors make mistakes.
Depending on your target market, you may quickly find yourself bringing on clients with large investment portfolios. They've been working for decades and now as baby-boomers want to begin transitioning to retirement. Make a money-management error or forget to do something important, and you will likely face an unhappy, litigious client.
As baby-boomer investment portfolios have grown, a cottage industry of lawyers and law firms has formed to identify clients who believe their advisor harmed them. In fact, a common marketing strategy of such firms is to get the names of advisors that FINRA or the SEC have sanctioned and then spread them across the Internet to recruit potential plaintiffs. As a result, the RIA marketplace has become more treacherous legally in recent years.
RIAs often have a cognitive bias called "the gambler's fallacy." This is the false belief that something happening (or not happening) in the past will determine the odds of it occurring (or not occurring) in the future. If they never got sued in the past, they assume, they never will. This logic error can have devastating financial consequences for an uninsured RIA.
As a new investment advisor, you may not be fully aware of the many ways an RIA can harm a client. You might breach your fiduciary duty, which is among the most frequent causes of RIA lawsuits. Or you might recommend what turns out to be an unsuitable investment. Or you might innocently misrepresent the risk profile of an investment strategy or transaction, creating losses for your client. There are also a host of negligence-related errors that can harm your new RIA firm, ranging from incorrectly executing a trade or falling for an Internet fraudster who tricks you into wiring your client's money to Nigeria. Or as often happens, you might get sued because a client is angry the stock market tanked, reducing their portfolio value at an inconvenient time.
In short, even though you may be new to the RIA business, you'll want to mitigate the financial risks of becoming embroiled in a client dispute. By putting an insurance backstop in place beforeyou get sued, you'll be able to focus on working with your E&O attorney and claims adjuster to mount a defense and hopefully achieve a positive outcome as quickly as possible.
Also important is doing your due diligence when shopping for a new E&O RIA insurance policy. Three questions you'll want to consider are:
Does it provide sufficient coverage limits to mitigate the risks implicit in your product/service portfolio?
Is the insurance company highly rated and financially stable?
Does the insurer have a consistent track record of timely claim payment?
Becoming a hybrid RIA
What are the E&O implications of breaking away from your wirehouse firm and joining an independent broker-dealer? For starters, you'll have the same issue just discussed regarding avoiding a coverage gap when you cancel your wirehouse E&O. Again, make sure to arrange for a sufficiently long extended reporting period. If for some reason you can't secure an extended reporting period for your previous wirehouse sales, ask your IBD about getting prior-acts coverage in your new E&O policy.
For your IBD securities sales, you'll typically buy into the firm's E&O insurance program. How does this work? The IBD arranges for a block of protection from an insurer for a certain cost. When you join, you simply get your E&O coverage through the IBD, which charges you a fee. However, be careful that the IBD is charging a fair price and is not using your insurance as a profit center.
Finally, as with starting your own RIA, you'll need to secure insurance for your investment planning and management, along with other non-commission advisory work. Follow the due-diligence guidelines mentioned earlier.
Joining an RIA
The third transition model is joining an existing RIA. Under this scenario, you may have the option to purchase your insurance policy or to access coverage from an "approved" or recommended insurer. In either case, ask to see the policy document. In addition to answering the three questions listed earlier, check the policy:
Declarations page, which displays the period of time the coverage is in effect, your retention or deductible, premium, and coverage limit.
Insuring agreement, which defines the benefit the insurer agrees to pay and under what conditions.
Defense and settlement, which spells out the insurer's right and duty to defend you or to reimburse what you pay an attorney to mount your defense.
Definitions, which details the meaning of keywords in the contract. Pay special attention to how the policy defines "professional services." If the activities included do not cover your specific job activities, then request a modification or shop for another policy.
Exclusions, which lists the various types of losses for which the policy will limit or deny coverage.
Regardless of which RIA business model you decide to pursue—start your own RIA, pursue a hybrid or dual-registration arrangement, or join an existing RIA—knowing your E&O risks in advance is essential. Before going independent, prudent advisors should proactively research E&O insurance coverage for new RIAs before severing their broker-dealer coverage.
Also, call around to find out how quickly you can bind your coverage and what the insurer's underwriting requirements are. For example, some insurers will offer preferred underwriting and pricing for RIAs with low-risk backgrounds and who have earned certain professional designations.
What's more, remember that even a one-day gap in coverage from the time you leave your wirehouse to the time you begin work with your new IBD and/or RIA can leave your prior securities work uninsured. Again, check your wirehouse broker-dealer's E&O policy to see if it includes an extended reporting period and how long that period lasts. If it doesn't offer one or the ERP is too short, then check with your new insurer to see if it will provide prior-acts coverage.
Finally, the last thing you want as a breakaway broker is an uninsured E&O claim. If you lose the case and have to pay for a settlement or judgment out of pocket, it could jeopardize the independence you've been working so hard to attain. Creating an E&O insurance safety net will prevent this from happening.
In the market for RIA E&O insurance? Then check out our NAPA Premier RIA E&O Insurance Program. Protection is available for as little as $72.08 per month for RIAs and investment advisor representatives.