Investment Advisor Interests
06/11/2018

Financial Advisors on Fence About New SEC Proposal
By Harry J. Lew
The lion's share—87 percent—of investment advisors and securities brokers who also have investment-advisor licenses have mixed feelings about the SEC's recent best-interest proposal or are undecided about it. That's according to a new survey from TD Ameritrade.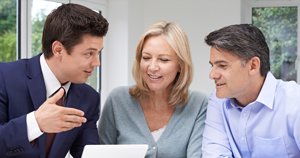 That finding comes on the heels of the Securities and Exchange Commission (SEC) announcing its long-awaited Regulation Best Interest, which is designed to eliminate sales practices that push clients into inappropriate investments in order to boost broker compensation.
The regulatory initiative, which consists of three elements, is in its public-comment period until August 7, 2018. According to Financial Advisor IQ, the new SEC package imposes three obligations on securities brokers:
A disclosure obligation, which mandates disclosing to clients the key facts about the advisor/client relationship, including a discussion of any material conflicts of interest.
A care obligation, which requires brokers to exercise reasonable diligence, care, skill and prudent when selling a financial product or service. They also must have a reasonable basis to belief what they're selling is in the client's best interest.
A conflict of interest obligation, which demands that brokers institute procedures that identify, disclose, mitigate, and eliminate any material conflict of interest dealing with compensation. Other non-compensation conflicts can just be disclosed, not eliminated.
In addition, the proposed regulatory package reaffirms and in some cases clarifies what fiduciary duty means for investment advisors and mandates that they, as well as broker-dealers give their retail clients a so-called "customer relationship summary." The goal of the form is to provide clients with enough information to know whether they're dealing with an investment advisor or securities broker. It does this by requiring a four-page discussion of the principal types of services provided, the legal standards of conduct that financial professional is held to, what the person will pay for the proposed product or service, and what conflicts of interest might arise.
What's more, in the interest of clarity, the SEC has prohibited securities brokers from using the term "adviser" or "advisor" unless they hold an SEC investment advisory license.
Although financial professional are still mulling over the impact of the proposal, many observers have criticized it for not going far enough to promote fiduciary best practices in the industry. "I feel like the SEC is struggling here to try to placate both sides," Duane Thompson, a senior policy analyst at Fi360, told FA magazine. If you are going to create a standard that sounds and looks very similar to the fiduciary duty for advisors, why not just carry out the mandate under Dodd-Frank, [which proposed the uniform fiduciary standard for both brokers and investment advisors?"
Democratic SEC Commissioner Kara Stein was even more critical of the three new measures. "Does this regulatory proposal require B-Ds to put their investors' interest first? No," Stein said. "Does (it) require all financial professionals to do so as fiduciaries? No. Does this proposal require brokers to provide investors with the best available investment options? No."
Summing up her opposition, Stein said the SEC might have offered a best-interest rule that accomplishes all those things.  But it didn't. "(That's because) there's no definition of best interest in the proposal, the name of the rule in and of itself is confusing. Perhaps it would be more accurate to call this 'Regulation Status Quo."
Although reaction to the SEC's proposal from consumers and fiduciary advocates has largely been negative, financial-services industry representatives have been positive for the most part about the SEC's package or on the fence pending their review of the voluminous package. If you'd like to submit your reaction to the SEC's proposal by August 7, go here.
Sources:
Financial Advisor IQ
Securities and Exchange Commission