Investment Advisor Interests
02/13/2020

How RIAs Should Engage Millennial Clients
By Harry J. Lew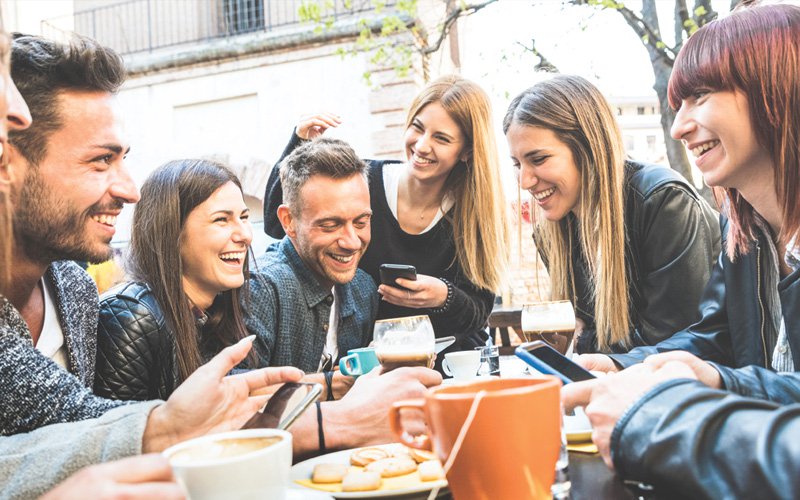 Millennials are the largest population group in America, with unique needs for financial advice. If you're not courting their business, you might want to start.
In Part 1 of this series, "14 Things to Know about Millennial Prospects," we argued that the best-educated, most diverse generation in history should become a highly profitable market for registered investment advisors (RIAs). But to capitalize on this opportunity, you first need to understand its unique characteristics and then engage expertly with its burgeoning membership.
Our prior article dealt with the knowing your prospects aspect. This article addresses how to engage with them.
Solving the millennial puzzle starts with making a commitment to do so. Research suggests, however, that the vast majority of investment-advisory firms have not yet committed to serve this market. According to Alexandra Cole, co-founder of Purpose Generation, a millennial marketing agency, only about one in three advisors are actively seeking out clients under the age of 40. Since the millennial generation—which consists of people born from 1977 to 1995, with an average age of 30—is the largest population group in America, RIAs who don't engage them may find themselves frozen out of tomorrow's financial advisory business.
What millennials want
Once you make a decision to pursue millennials, it's important to offer them a relevant value proposition. Pitching them your standard service package might be easier logistically. But ignoring their preferences might also annoy them. What's more, since they likely have fewer assets than your older clients, they will find it hard to qualify for hefty minimum-account sizes. Or if they can, they might see annual assets-under-management (AUM) fees as a poor value.
So what does this unique breed of creative, resilient, and forward-thinking people (who are also confused about their finances) want from their financial advisors? Here are some possibilities from a variety of sources to stimulate your thinking.
According to the XY Planning Network, a group of fee-only financial planners who work with Generation X and Y clients, millennial prospects want the following support from their financial advisors:
Comprehensive financial planning: help with defining their life goals and then aligning their financial resources to accomplish those goals.
Focus on cash flow: assistance with making life-milestone decisions that have cash-flow impacts. And since they're in the early stages of their careers, they also appreciate insights about how to grow their income.
Technology savvy: ability to engage advisors on the social-media platforms to which millennials belong. And since millennials are comfortable using online financial tools to help with money-management, they'll expect your help with learning how to use those tools.
Specialized knowledge about—and affinity with—their group: extensive experience working with clients just like them. You should be intimately familiar with what motivates them and keeps them up at night, both financially and in terms of their overall lives.
Ability to help with financial literacy: skilled at boiling down complex financial concepts for relatively unsophisticated clients. But also capable of serving as a financial mentor to help them become more capable at making their own financial decisions.
Someone they can trust: able to create an open and trusting relationship in which millennials feel comfortable sharing their financial concerns and fears.
According to Accenture's Millennials & Money study, these high-potential clients want an advisory package based on the latest digital technology that can deliver a simple, straightforward customer experience. Consider including elements such as:
Computer-generated recommendations via a robo-advisor.
A self-directed investment portal that allows for advisor access.
Game elements that help millennials advance their investing knowledge.
Ability to engage a robo-service from their phones.
A platform that includes social media and sentiment indicators to help them make investment decisions.
Software that tracks transactions, payments, and other financial data in real time, thereby providing better recommendations.
At the same time, Accenture suggests that RIAs should not rely exclusively on robo-advisors to serve the millennial market. They should also deploy human advice to help clients deal with complex life events such as getting married, having children, or starting a business. They should also be prepared to address client resistance around issues of value (a significant number of millennials feel RIA fees are too high in relation to value received) and trust (57 percent of them says advisors only care about making money for themselves and their employers, not about helping them).
Lending further support to the hybrid robo/human advice model, J.D. Power, the large customer-satisfaction research firm, found that millennial loyalty relies more heavily on the advisor relationship than on technology. "The financial services industry has been fixated on the idea that cracking the code on millennial investors means huge investments in digital and mobile," said Mike Foy, senior director of the Wealth Management Practice at J.D. Power. However, "while our research confirms that a compelling digital experience will help inform investment-firm selection and even increase satisfaction scores, real loyalty among millennials is much more heavily influenced by frequent communications with an advisor in the context of a goals-based strategy."
Research confirms this notion. According to J.D. Power, the millennials most likely to defect (44 percent) are those who use self-service mobile tools but who have received sub-par advisor communications. However, those using the same tools, but who are receiving frequent, effective communications and who are also making progress toward their goals, are much less likely to consider switching (17 percent).
Since working with a financial advisor is a highly personal exercise, it's no surprise millennials express strong preferences for the type of advisor they'd prefer to retain.
A study from Broadridge and the Center for Generational Kinetics (CGK), Decoding the Millennial Mindset, found that younger clients viewed having financial-services experience as the most important advisor characteristic (54 percent). This was lower than for Generation X (58 percent) and for the Baby Boomers (69 percent). But they placed far less emphasis on soft factors such as having a similar financial history (20 percent), socio-economic status (15 percent), educational background (14 percent), and political affiliation or beliefs (13 percent).
The Broadridge/CGK report also revealed that the majority of America's 83 million millennials have yet to select a financial advisor, but would be open to selecting the one who is already working with their parents. The study found that one-third of millennial parents work with a financial advisor, but that only 20 percent of their children have met their advisor. Fifty-five percent of millennials said they'd be open to working with their parents' advisor, suggesting a huge cross-selling opportunity for today's RIA professionals.
Another study, Will Millennials Ever Be Able to Retire?, from the Insured Retirement Institute and CGK, shed further light on millennial decision criteria. Most important to them was advisor fee transparency (88 percent), following by high client ratings (87 percent), being able to meet with clients in person (87 percent), and having a college degree (80 percent). Furthermore, 62 percent of the millennials surveyed said they wanted an advisor to walk them through every step of the retirement-planning process, even though they had yet to seek out an advisor's help.
Customize your offering
Once you're clear about what millennials want, it's important to create a customized offering. According to Lisa A.K. Kirchenbauer, CFP®, your service package should be simplified, facilitated by technology, and focused on client education. It should also be highly valuable to your millennial clients and focused on meeting their unique needs.
Writing about her millennial marketing strategy in the Journal of Financial Planning, the president of Omega Wealth Management in Arlington, Virginia created a service offering that's heavy on life planning and financial diagnostics, but light on plan complexity, including only a two-page mini-plan. The up-front work provides the structure for ongoing support.
Omega's millennial clients benefit from access to a robust content calendar (educational blogs and vlogs with "homework" assignments) and two videoconference sessions per year. Clients can then call in for help with specific concerns or problems. The price for the upfront assessments and planning is $750, with ongoing retainer payments based on the person's gross income.
Kirchenbauer adds that targeting millennial clients provides a developmental opportunity for younger advisors in her firm. The children of existing clients have a need for financial advice, but can't meet the firm's minimum asset standard. Meanwhile, younger advisors need to grow their own client base to help create their and their employer's future. Creating a millennial service offering that gives younger advisors the ability to establish mutually rewarding relationships with the next generation of customers is a win for all concerned.
Related to the need to design millennial-specific service packages is the need to provide an alternative to AUM-based fees. The traditional AUM model requires a client to have substantial assets (for instance, $250,000). This serves as a huge barrier for them to establish a relationship with an investment advisor. In response, some advisors today are experimenting with subscription models that do away with AUM requirements.
Levi Sanchez, a financial planner and co-founder of Millennial Wealth in Seattle, Washington, offers a subscription option to his clients. Charged monthly and drawn automatically via checking-account debit, it covers all financial-planning and investment-advisory services provided to the client. Typically targeting young professionals between 25 and 30 years of age, his subscription fee starts at $75 a month. When clients build sufficient assets, they can graduate to an AUM fee of .8 percent per annum.
Although some RIAs feel that subscription models are impractical, a growing number have begun moving in that direction. XY Planning Network has grown a 1,000-strong cadre of subscription-based planners serving younger clients. It has also developed a payment platform ( AdvicePay) that 20,000 advisors are now using to bill and collect subscription fees. Charles Schwab is now charging flat monthly fees for its Schwab Intelligent Portfolios Premium, a hybrid human/robo-advisor service.
Angie Herbers, chief executive and senior consultant at Herbers & Co, has done pro-bono consulting with a number of millennial RIAs. Her advice to those who wish to pursue this market niche can be summed up in one word: simplicity.
Herbers says that advisors can offer a low-cost subscription service by keeping everything simple and focused on millennial needs. For example, your deliverables might only consist of a budget, a slimmed-down financial plan, high-level advice on investment portfolios and where to find them, and no asset management. Not taking on money management eliminates extra fees and complexity, she says.
Also missing from the subscription offering are office appointments and implementation monitoring. Everything adds up to low overhead and the ability to charge a low fee to millennials, yet still make a profit, Herbers says.
Entice them into your sales funnel
Once you have your service package and compensation model in place, it's time to start thinking about marketing your offering. Here are some best practices for drawing millennials into your sales funnel.
Younger clients tend to have a big appetite for information and a hunger for improving their financial savvy. To attract them, consider adopting a content-driven marketing approach. It should rely on multiple communication channels ranging from social-media platforms such as Facebook and LinkedIn to channels you own and control such as your website and blog.
Since millennials view themselves as unique individuals, consider hosting custom educational and other events for them. Don't just buy packaged seminars or educational brochures. Create your own unique content that directly addresses the needs of local millennials. Also recognize that their suspicion of packaged solutions of any kind might extend to investments such as target-date funds.
Create a marketing plan around meeting your current clients' children and then attempting to convert them into clients. As mentioned earlier, 55 percent of millennials would consider using their parent's financial advisor. Don't ignore this low-hanging fruit.
Although electronic communications will be a big part of your dealings with millennials, try to do your first meeting in person. That's because according to the Broadridge and Center for Generational Kinetics survey, 73 percent of millennials say in-person meetings build the most trust compared with other methods.
Always be transparent and truthful in your marketing and sales efforts. Millennials will compare your claims against what they find on the Internet. So avoid exaggerating your background and making promises about your services that you can't keep.
To further establish your credibility, invite millennial clients to join your Facebook and/or LinkedIn accounts. Then use that channel to share non-product-specific insights about financial developments, as well as links to content you publish on your website and blog.
Once you've signed millennial clients, be prepared to communicate extensively via e-mail, which is their communication channel of choice. But texting and Facebook instant messaging should also be in your toolbox. Also, communicate frequently. The Broadridge/CGK survey found that 69 percent of millennials prefer to hear from their advisor at least monthly, with 28 percent preferring weekly contact.
Appeal to millennial comfort with online media by hosting your own virtual educational events. This will likely generate much higher attendance than offline lunch or dinner seminars.
Finally, as an investment or retirement advisor to millennial clients, make the relationship more about them than about you. Avoid making statements that serve your own ego rather than their financial needs. Also try to avoid ostentatious wealth displays, which might come across as inauthentic.
In conclusion, to engage with millennial prospects and clients, the largest generation in America, be willing to do business in non-traditional ways. This may mean rethinking your value proposition and service package, as well as how you engage and communicate with them. If you work hard to recognize their unique preferences and their thirst for authenticity, you will likely be rewarded with their business for many years to come.
Visit NAPA, where E&O insurance for RIAs starts as low as $72.08 per month.