Investment Advisor Interests
01/05/2021

Networking for RIAs
By Jon Talamas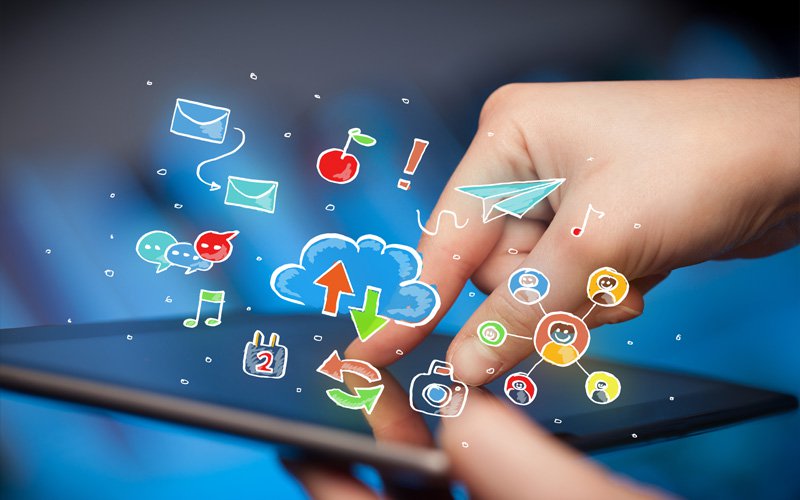 Collaborating with Centers of Influence can be an excellent way to generate prospects for your RIA firm. It can also help you to serve more client needs. Are you taking full advantage of this opportunity?
Technology-driven marketing—posting on social media, writing for blogs and conducting webinars—is all the rage for registered investment advisors (RIAs). But the tried-and-true technique of networking through centers of influence (COI) is as important as ever. That's because it often creates higher-quality relationships than technology-mediated marketing does. Is prospecting through centers of influence a part of your marketing plan? If not, it should be.
What is center-of-influence (COI) networking? It's a coordinated effort to generate leads through non-competing business professionals. Your referrers will be people in allied fields such as accounting, law and real estate. But they can also be anyone who serves and can refer you to people who fit your ideal-client profile. They might be RV dealers, outplacement counselors, funeral directors, non-profit development officers and more. The point is, COIs are gateways to large pools of potential clients. Their willingness to make introductions on your behalf will help you get access to—and close deals with—many more prospects than you could on your own.
What's more, having COIs who work in complementary fields helps you to expand the services you offer to your clients. The more needs you can address, the more loyal your clients will be.
As an RIA operating in today's technology-focused world, you likely get excited about marketing tactics such as publishing SEO-optimized thought leadership content, running Google ads or providing investment education on Zoom. But COI networking has excellent metrics for RIAs committed to this method. According to Russ Alan Prince, a consultant to RIA firms, nearly 70 percent of affluent clients found their primary financial advisor through their lawyer or CPA. What's more, this percentage rose to nearly 90% for people with more than $10 million in investable assets.
Benefits of COI Networking
This translates into multiple benefits for RIA firms that commit to COI networking:
Reduced need to develop leads through cold approaches
Higher percentage of leads converted to initial appointments
Greater ability to work with qualified vs. unqualified leads
Access to additional leads from the same COI
There are other advantages, as well. For example, if you select a COI who works with clients similar to yours, you'll likely be comfortable serving the leads that person offers. Plus, you'll know they'll be willing to take advice from business advisors. And when their advisors see how well you work with the clients you share, they will be less reluctant to provide referrals.
If you decide to add COI networking to your marketing mix, be sure to keep your expectations realistic. This form of prospecting will never produce all of your new leads. But with focus and commitment, it can become a major part of your firm's marketing effort.
COI Marketing Blueprint
How do you establish a successful COI networking program? The quick answer is to envision what success looks like and work backwards. Here are some characteristics to shoot for:
Always be strategic. This means COI networking should be a planned, not ad-hoc, activity. It should have SMART goals attached (specific, measurable, attainable, relevant and time-bound) and be rigorously evaluated on the back end.
Focus on quality, not quantity. Don't acquire dozens of COIs whose lead activity will be difficult to track. Rather, nurture a handful of COI relationships in which you can carefully monitor volume and results.
Be designed with high standards. Just don't agree to work with any CPA or attorney. Do your due diligence to make sure a referring firm is one you'd proudly introduce to your own clients. To identify such partners, do at least as much research on them as you would on a new employee joining your firm.
Convey a strong business case for working together. Based on your due diligence and subsequent meetings with a COI partner, craft a strong narrative about why it makes sense to collaborate. Then share it with other members of your team to make sure it's as motivating to them as it is to you.
Work continuously at COI networking. Don't just say you're going to work with COIs. Actually do so. This means making COI marketing part of your weekly action plan. This should involve scheduling follow-up contacts with your COI partners and deploying your entire team to making the effort successful.
Make a long-term commitment. Don't view COI networking as something to try for a few weeks. It will probably be a slow-growing initiative that can take months or longer to bear fruit. But when it begins to pay off, it will likely become self-sustaining and highly productive.
Be founded on generosity. Don't get into COI networking if you're not sincerely committed to helping your referral partners benefit from lead sharing. Be prepared to come to the table with a referral to the referral partner first. One of your selection criteria for identifying a COI should be whether the party genuinely wants to help you in return.
Focus on your respective clients. Helping to generate new business will be important for both you and your COI partner. But at the end of the day, providing added value to your clients—both yours and your partner's—is the ultimate reason to do this form of networking.
The COI Networking Process
Now that you have the end-state in mind, it's time to kick off the process of identifying and nurturing COIs with whom you can work to generate leads. Here is a rough outline of how this process might flow.
Craft a profile of your ideal COI. The person or firm should be able to generate prospects who match your ideal client profile.
Identify five to ten of your best clients. Ask them to provide names and introductions to the professionals they work with on a range of financial or other business matters. Prompt them to think beyond the usual accounting, tax or legal suspects.
Do your due diligence on the recommended professionals to make sure they're of high quality. Select a limited number of COIs who appear to have clients similar to yours. Don't overwhelm yourself by trying to develop dozens of COIs at the same time. Quality is better than quantity.
Approach prospective COIs and explain that you share a client. Say that the client felt you might benefit from knowing and working with each other.
Schedule an initial get-to-know-you meeting. The goal isn't just to make each other's acquaintance. It's also to model how you work with your respective clients. Be prepared to deliver an initial overview similar to what you'd give to a new prospect.  Also, walk through your full service menu, ideal client type and fee structure. Encourage the other person to do the same. Try to find out if there are any conflicts of interest between your firms. This will help you strategize around any challenges that may crop up in the future.
Ask the COI for feedback on what you presented. Does the person understand your business model and service menu? How you're different from other RIAs in the marketplace?
If the two of you decide there's a good fit, offer to add the person to your contact lists. This should include your drip marketing, email newsletter and other communication channels that will help the individual stay current on your work.
Discuss specific tactics for exchanging leads. Reinforce the types of clients you're looking for and vice versa. Also, discuss how you will report on the status of leads who receive an approach. It's important to understand and manage the expectations of the lead source. This goes for both parties.
At the end of the meeting, make sure the COI leaves your office with the following items in hand:
A day and time for a follow-up conversation to nail down loose ends or answer questions.
Your firm's marketing kit.
Your firm's ideal client type and value proposition.
A day and time for a quarterly follow-up meeting to review progress.
COI Networking Best Practices
With that process as a foundation, begin making contact with your high potential COIs. Here are some tips for establishing productive relationships.
Prepare rigorously for your initial meeting. You don't want to treat this session like a social engagement. Approach it as if you were presenting to a highly affluent prospect in a key target market. It's important to preplan your remarks (see prior section) and to provide leave-behind content (service offerings, key-player bios, your newsletter and several pieces of thought leadership content).
Conduct careful fact-finding. Again, the goal is to treat the COI as a highly desired prospect. Thus, sketch out a brief fact-finder on your device or notepad and follow it to make sure you uncover everything you need to know about the person. Cover key business topics such as firm mission, strategy and value proposition; service menu and pricing; and professional background and credentials of the COI and team members. Also, take the opportunity to learn about the person's interests, family, community activities and the like. The more detailed a portrait of the person you can sketch, the more likely you'll be able to foster a positive and productive relationship.
Leverage your shared clients. Make your clients an active partner in launching your COI initiative. For example, you might invite a mutual client to an initial COI meeting (perhaps limiting the fee discussion). This is particularly convenient if the meeting is a Zoom conference or conference call. Consider asking a client to discuss what services you provided and the results you achieved. Based on this discussion and the quality of your work, the COI may wish to become your client at some future point. Be open to that possibility.
Focus on pain points and value delivered. In your discussion, uncover areas of unmet needs among your COI's clients—their pain points—and how your services can resolve those needs. Also, discuss the converse: how the COI can help address your clients' issues. By creating a reciprocal problem-solving relationship, both parties will likely realize great value.
Don't view your COI as "giving you a client." Instead, view the person as sub-contracting a client problem to you. Putting your expertise in the context of the COI's client engagement raises your perceived value. You are helping the COI solve a problem the person couldn't normally solve independently. Assuming you complete your assignment well, you will likely receive many such referrals in the future.
Adopt a collaborative stance in dealing with COIs. After the initial courtship phase is over, shift the conversation from "my business" to "our venture." Always focus on the best ways to serve the clients you share, not on what the relationship does for your respective firms.
Don't try to quarterback the referred-client relationship. As the sub-contractor you're there to solve a client problem. The COI who brought you the client will continue to manage the client relationship.
Select COIs who complement your own RIA services. Just as you'll expect COIs to refer business to you, you should return the favor by outsourcing client problems to them. If you build a wide-ranging COI team, you'll have diverse solutions available when clients ask for help with non-investment services. By helping to deliver solutions across a wide spectrum of needs, you'll likely create greater customer satisfaction and loyalty than if you provided a narrower range of services.
Finally, don't just treat your COIs as referral sources and targets. Join with them in creative ways to advance your respective firms. Team up to write professional-journal articles or blog posts on topics of keen interest to both of your clientele. Or jointly present a webinar or other educational event for your clients or the public. Write a blog post for each party's website. The point is, COI networking can go much deeper than simply trading leads. And when you go deep, your referral streams will become increasingly robust and productive. With COI networking, the sky is literally the limit.
Are you protecting your RIA firm with the correct type of E&O insurance? Find out by contacting a specialist with NAPA Premier and discussing your firm's strategies. Protection is available for as low as $72.08 per month.
Contact:
Jon Talamas, Account Executive
Phone: (941) 684-6223
Jon entered the commercial insurance sector in 2007 and joined NAPA in 2011. His role as account executive to Independent Marketing Organizations and Registered Investment Advisor firms allows him to hone his practice of consultative insurance advisement for those within the financial industry. Creating proactive solutions to transfer liability exposures for small to mid-size firms is his passion. He is versed in Errors & Omissions, Cyber & Privacy, along with Professional liability products and develops risk-transfer programs customized to the client's level of risk tolerance.
Jon attended the University of Georgia where he studied economics within the Terry College of Business. He was introduced to working in the insurance industry as a teenager and embarked as a claims specialist for a personal-lines carrier based in Atlanta. He discovered Sarasota, Florida in 2004 and fulfilled a lifelong goal and moved to the beach. He enjoys water sports and outdoor activities with his daughter.