Investment Advisor Interests
12/02/2020

The Importance of Coverage for RIAs Forming New Firms
By Jon Talamas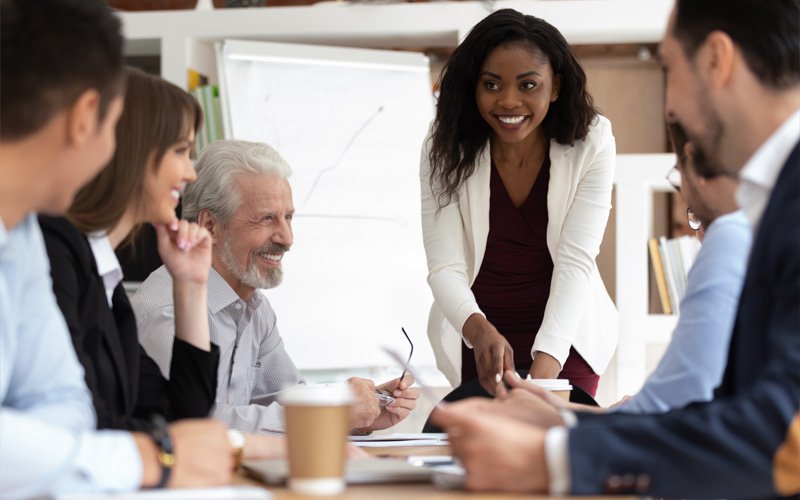 Starting a Registered Investment Advisor (RIA) firm is complicated. But don't lose sight of the importance of protecting your new venture with Errors and Omissions (E&O) insurance.
Becoming a Registered Investment Advisor (RIA) has become an increasingly popular career choice over the past few decades. In fact, according to Cerulli Associates, RIAs and dually registered advisors (those also licensed with broker-dealers as securities representatives) increased 16.3% from 2005 to 2015. Meanwhile, securities brokers decreased by 3.2% during that same time frame.
The appeal of starting your own RIA practice isn't hard to see. Owners of RIA firms create value in their businesses that they can use to fund their retirements. They're better positioned to manage and control their revenues and expenses. They have more leeway to build a product portfolio that meets their investment management philosophy and client needs. Having their own RIA business gives them more autonomy to hire and compensate people as they see fit, and they aren't captured by any one investment vendor. Starting an RIA venture also brings branding advantages, since advisors working under a fiduciary rather than suitability standard may have more appeal to consumers seeking an advisor they can trust.
However, starting your own RIA firm is a complex undertaking. One former broker-dealer representative took 26 steps to set up and launch his own independent RIA. These steps include:
Choosing a corporate entity structure and domicile location
Obtaining a federal tax ID number
Registering with the Securities Exchange Commission (SEC) or state regulator
Creating a form ADV and compliance manual.
Once you finish these and other legal steps, you also have dozens of operational matters to handle such as determining your product/service portfolio, selecting investment/financial planning software, setting your fee schedule, picking a custodian and creating a marketing plan.
Another key step is mitigating the business risks you'll face, especially the possibility of client litigation. However, during the complex process of launching an RIA, advisors may overlook the need for E&O insurance. Or they might postpone buying it to save money or to have one less thing to worry about during launch.
Why E&O insurance is essential for Registered Investment Advisors
There are many reasons you need to avoid leaving yourself unprotected against client lawsuits, especially during the early years of your RIA. Here's why:
Clients who seek investment-advisory services are generally more sophisticated and demanding today than ever before. If they've never had an investment advisor, they will have done their homework on what competent investment advice entails. If they had an advisor before, their expectations might be higher for their next one. In either scenario, they will not be kind to an investment professional who loses money through unforced errors or omissions.
Depending on your selected target market, your new clients may have large investment portfolios. They had long careers earning excellent salaries and now want to either optimize wealth creation or asset liquidation for retirement income. Making a mistake with ambitious and successful clients such as these may / could land you in court.
As client assets under management (AUM) have grown, a legal cottage industry has emerged to attract prospective litigants. Lawyers have become so sophisticated that RIAs targeted for SEC or state agency enforcement now become the target of online marketing campaigns designed to attract aggrieved plaintiffs. This has made the RIA marketplace even more legally treacherous in recent years.
New RIAs have a lot on their plates. This sometimes can cause them to make excuses for not placing their own protection as a priority. This cognitive bias is called "the gambler's (or Monte Carlo) fallacy" and is a false belief that something bad won't happen simply because it has never happened in the past. This is akin to a new teenaged driver telling a parent, "I've been driving for a year and haven't had an accident yet," suggesting that past experience predicts an accident-free future. As adults learn through hard experience, reality has a way of trumping prior experience. All it takes is one investment planning or execution error to turn a long-term satisfied client into an angry plaintiff.
The above reasons make one thing obvious: if you're planning to establish an RIA, covering your E&O risks should be at the top of your agenda. With all of the challenges of starting up an RIA, the last thing you'll want to deal with is an uninsured E&O settlement or judgment. With time and cash flow constraints, litigation at this stage of your business may spell the difference between a successful launch and one that fizzles on the launch pad.
Risks Are Everywhere
Legal risks underlie every client interaction. Early in your client relationships, you may fail to adequately assess their risk profiles or provide required disclosures. As time passes, you may recommend risky or bad investments that lose clients' money or execute unauthorized trades or trade too much. You might recommend investment managers with whom you have an improper (or undisclosed) conflict of interest. Perhaps the analysis you provide about a potential investment is incorrect or a malicious hacker breaks into your computer and steals your clients' personal information. Wire-transfer requests might turn out to be fraudulent, but you fail to catch them and send client funds offshore instead. Finally, you might fail to adhere to the terms stated in your client agreement or breach your fiduciary duty by not properly serving client best interests.
The SEC's new Regulation Best Interest further ups the risk ante. It applies to RIAs that also operate as securities brokers. Under the new rule, dually registered brokers must:
Disclose information about their recommendations
Exercise diligent care and skill when recommending a security
Eliminate or minimize conflicts of interest and disclose those that remain
Develop compliance policies to assure the regulation is adhered to
They must also give clients a new document called Form Client Relationship Summary (CRS). This form is designed to provide clients with key facts about an RIA (and brokerage firm), the services provided, fees and costs, conflicts of interest, mandated standards of conduct and the firm's disciplinary history.
All dually registered RIAs must comply with both Regulation Best Interest and the Form CRS, while pure investment advisors must only give clients the CRS form. In either case, failing to comply might subject RIAs to regulatory scrutiny, fines and potential E&O litigation. The risks are even greater for new RIAs who might not be used to the heavy compliance burdens of being an RIA in the current environment.
The prior discussion just scratches the surface of potential RIA litigation. Just as the causes of action are extremely diverse, so are the possible claims. They might range from $95,000 for a breach of fiduciary duty claim or $200,000 for a trading error to $500,000 for a wire-fraud loss or $6 million for a trading error. You can count on this: if you lack sufficient E&O insurance, you might face a legal settlement or judgment much larger than you want it to be or can afford.
Enter RIA E&O insurance, a form of professional liability insurance that investment advisors can purchase to safeguard themselves against the financial losses that result from negligence or breaches of duty while providing investment planning, management or advice. A RIA E&O insurance policy can cover costs relating to litigation, settlements and judgments, up to the coverage limit specified in the policy (but after the RIA satisfies the retention or deductible). Costs relating to regulatory investigations may also be covered. . Always carefully review any insurance policy to understand what is covered and what is excluded. Although FINRA, the SEC and state investment agencies don't require RIAs to have E&O insurance, custody and clearing managers may do so as a condition of doing business.
Benefits of Securing a RIA E&O Insurance
In addition to providing you with a legal defense and coverage of financial settlements, judgments and cost of corrections if you lose your case, E&O insurance offers many other benefits, including:
Less financial uncertainty in your new business. By replacing a large, unpredictable risk (the cost of losing a lawsuit) with a smaller known and predictable cost (your E&O insurance premium), E&O policies make it easier for you to manage your RIA's finances.
Access to an insurer-vetted defense attorney. The worst time to be shopping for a defense attorney is when you've just been sued. It can be time-consuming and challenging to find a competent attorney on your own, especially when you're staring down the barrel of a lawsuit. With E&O insurance, your insurance company has a contractual obligation to defend you at its own expense.
Reduction in stress. Getting sued is stressful under any circumstance. But it's even more upsetting to get sued when you're trying to start an RIA. At a time when you've probably made heavy financial investments in your new business, the last thing you need is another big expense on the table. If you don't have liquid assets to cover a settlement or judgment, you might have to sell business or personal assets to make good. If you lack sufficient assets, bankruptcy might be looming. In addition, your litigation will likely become public knowledge. This will raise questions about your competence and/or integrity . . . not helpful when you're trying to grow your business.
Preservation of assets. Safeguarding your business and personal assets is probably the most important reason to buy E&O insurance. The prospect of losing all your assets or of having to go into debt to satisfy a court judgment or settlement is a troubling one. But there's good news: having E&O insurance can prevent these outcomes, preserving your financial resources and peace of mind when you need them most.
Greater client trust. Personal-finance website Marketwatch.com discussed the problem of investment advisors who vaporize their clients' money but have no insurance to pay them back. It warned readers that small RIAs often lack E&O coverage. That means if they were to lose clients' money through a fiduciary violation or negligent performance and lack the financial resources to make them whole, their customers will probably be out of luck. In this context, having E&O insurance will set you apart from RIAs who lack the funds, foresight or desire to protect their clients from their mistakes. When prospects learn this about you, it will set you apart from other RIAs competing for their business.
In short, having a RIA E&O insurance policy in place is essential for new RIA owners who wish to mitigate their risks, avoid catastrophic financial payouts and protect their clients from inadvertent mistakes. With downside risks so great, and the advent of convenient and affordable coverage online, it makes little sense to remain uninsured.
Compare your current professional liability insurance with the coverage available from NAPA Premier.
Contact:
Jon Talamas, Account Executive
Phone: (941) 684-6223
Jon entered the commercial insurance sector in 2007 and joined NAPA in 2011. His role as account executive to Independent Marketing Organizations and Registered Investment Advisor firms allows him to hone his practice of consultative insurance advisement for those within the financial industry. Creating proactive solutions to transfer liability exposures for small to mid-size firms is his passion. He is versed in Errors & Omissions, Cyber & Privacy, along with Professional liability products and develops risk-transfer programs customized to the client's level of risk tolerance.
Jon attended the University of Georgia where he studied economics within the Terry College of Business. He was introduced to working in the insurance industry as a teenager and embarked as a claims specialist for a personal-lines carrier based in Atlanta. He discovered Sarasota, Florida in 2004 and fulfilled a lifelong goal and moved to the beach. He enjoys water sports and outdoor activities with his daughter.