Business Identity Theft Protection | It's your business identity. Defend it.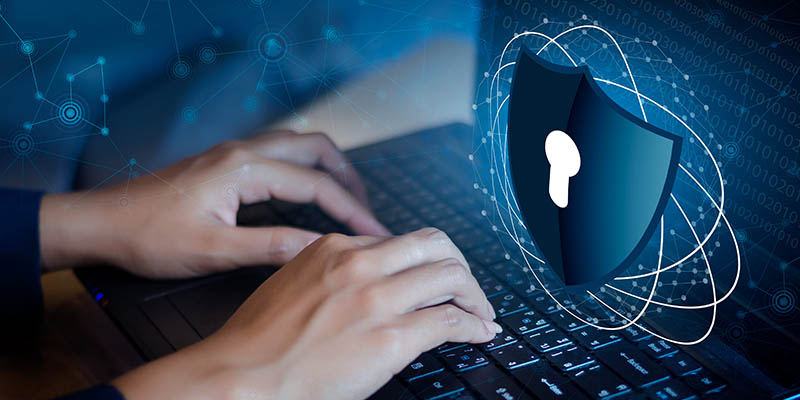 Pretty much everyone knows about the "personal" identity theft problem. Criminals are also now getting very good at stealing business identities. The rapid rise in business identity theft now puts every business and business owner at serious risk and typical consumer ID theft protection programs do NOT protect you or your business.
Through this exclusive offer, receive up to a 33% discount off the regular price! Plans starting as low as $19.95 per month.
What is Business Identity Theft?

Using the business' publicly available EIN, state registration records, or getting the owner's Social Security number, identity thieves can easily hijack your business accounts and business credit, and leave you with disastrous financial consequences.

The Risk to Businesses and Organizations:

Affects not only the business, but also employees, suppliers, and even customers.
Banks and creditors are not required under law to cover losses from financial accounts, payroll systems, or credit accounts.
Over $8 billion is lost or stolen from small businesses every year. (FBI)
In 84% of cases, money was stolen before the fraud was detected by the bank (Ponemon Institute)
60% of businesses that suffer business identity fraud close their doors within 1 year! (Wall Street Journal)

The Risk to Business Owners:

As a business owner, your personal information is commonly used and is closely tied to your business. Business identity theft can destroy your personal credit and finances, and vice-versa! This type of fraud can leave you with personal debt and legal liabilities, tax consequences, and loss of personal income.

Why iDefend® Business?

You need specialized protection to safeguard your business and yourself (and even your employees) against this fast growing crime. iDefend Business makes it simple and affordable to get and maintain the right protection.

iDefend Business monitors for all types of business identity theft including:

Business credit fraud
Fraudulent business registrations
Business tax fraud
Payroll fraud
Bank account takeovers
Customer order fraud
The program also includes complete business identity recovery services—should you ever need the personalized expert help.
About INVISUS®
Since 2001, INVISUS
®
has been a pioneer and industry leader in protection and risk management for the digital age for both businesses and consumers. INVISUS
®
is a leading innovator of cyber risk management solutions for small and mid-sized businesses, including its flagship InfoSafe information security and data breach compliance program, the iCare Pro cybersecurity and tech support help desk service, and the iDefend Business and Employee identity theft protection programs. The company also has a full lineup of identity theft protection and cyber-security programs for individuals and families.
INVISUS
®
partners with key trade groups and associations to provide members with the simple and affordable solutions to get ahead of and manage ever changing cybersecurity and identity theft risks. The company's mission is to provide its customers with professional grade protection solutions that are simple and affordable so every business and business owner can effectively deal with and thwart the dangers that now come with doing business in the digital age.
Company founder and CEO, James Harrison, is a pioneer and leading expert in cybersecurity, identity theft, and data breach compliance. He frequently speaks and trains at business and industry conferences, and was asked to train and advise members of the National Association of Secretaries of State, about the emerging cyber threats to businesses and consumers.
The company is headquartered in Utah, is privately held, and has raving fan customers throughout all 50 states, Canada and several other international markets.