Cyber Liability & Data Breach Insurance | Did you know a compromised laptop could cost you nearly $50,000?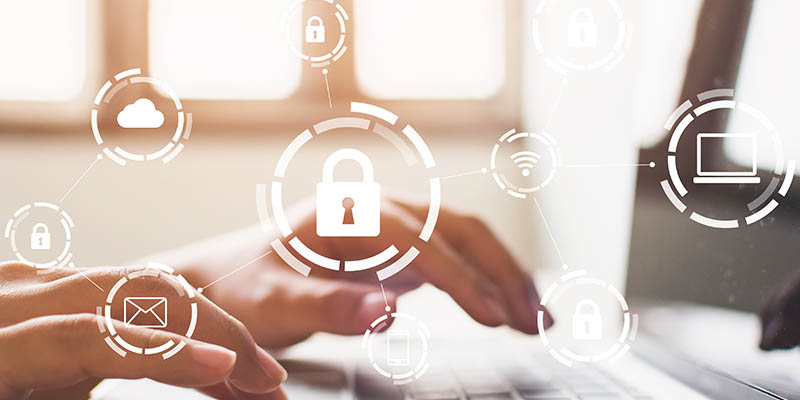 The financial implications for a small business or independent contractor affected by a data breach can be devastating. In fact, studies show that 60 percent of small businesses go out of business within six months of experiencing a data breach.* The best way to prevent becoming a part of this sobering statistic is to protect your business by having insurance coverage in place.
This Cyber Liability and Data Breach Insurance program provides small businesses and independent contractors with coverage to help protect against the financial burden created by a data breach.
Pricing as low as $199 annually. Quoting this valuable coverage takes just minutes.
*Source: U.S. National Cyber Security Alliance
This Cyber Liability Insurance is specifically for:

Life and Health Agents
Registered Reps
Investment Advisors and Financial Planners
Property and Casualty Agents
Real Estate Agents
Agencies

Reasons to consider a Cyber Liability & Data Breach policy:

Responding to a breach is not only costly — it's complex. Experts from multiple disciplines—from forensic investigators, to public relations firms, to privacy counsel — may be needed to mount a coordinated response to even a small incident.
A single laptop left on a commuter train or stolen at an airport can cost an agent nearly $50,000 — most of that being expenses to respond to data breached—or potentially breached.
State and federal regulations dictate proper handling of private information. If this information is breached, agents must navigate the different laws in 46 states that mandate how victims must be notified.
Even if you outsource data handling, your exposure stays in-house. Some 70 percent of small businesses report that breaches are more likely to occur when outsourcing data.
The exposure is not just from hackers intruding on electronic systems. Breaches are caused by everything from lost, discarded, or stolen laptops, PDAs, smart phones, and portable memory devices, to innocent procedural errors and acts of disgruntled employees.

Accepted Payment Methods: MasterCard, Discover, American Express and Visa



Pricing Information

Insured Revenue

$250K Limit

$500K Limit

$1M Limit

$2M Limit

$0 - $1M

$199

$299

$400

N/A

$1M - $2.5M

$310

$399

$599

$799

$2.5M - $5M

$410

$550

$750

$999




Program Highlights

Easy Online Quote and Purchase Process
"A-" Rated Admitted Insurance Carrier
Access to 24/7/365 Breach Response Line
Broad Coverage Options for:

Cyber Hacking
Data Breaches / Lost Information
Disclosure of Private / Confidential information
Defense / Legal Costs
Regulatory Claims and Penalties
Multimedia Liability
Cyber Crime and Extortion

This Cyber Liability & Data Breach Insurance Provides Protection For:

First Party Expenses

Breach Response costs (including employees)

Credit Notification costs
Monitoring services for up to a year (or as required by law)
Forensic Analysis: computer forensic expert
PR consultant

Cyber Extortion
Business interruption costs

Loss of income
Restoration costs

Third Party Expenses

Claims – i.e. damages and claim expenses – for:

Violations of privacy law or regulation
Multimedia liability (e.g. claims based on defamation, libel, copyright infringement)

Regulatory fines and penalties
Compensatory payments – as required by regulatory action – to affected individuals
PCI Assessments

Program Eligibility

Policy Exclusions

Underwriter

Disclosures