MetLife Dental Insurance | Smile. Now you can have dental coverage that you take with you.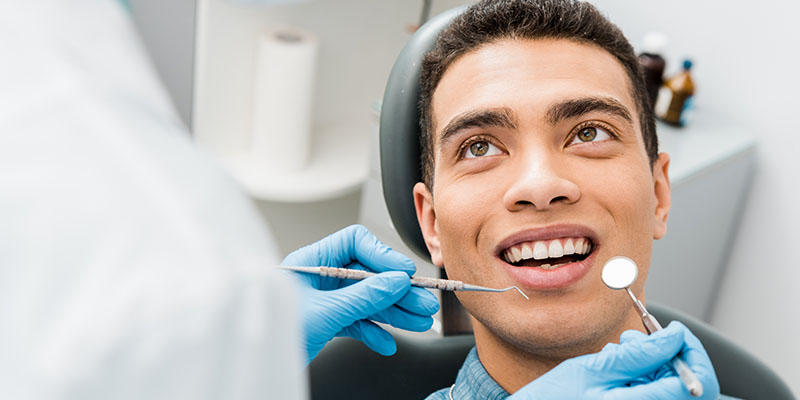 Introducing MetLife TakeAlong DentalSM insurance, an individual dental policy that you take along with you through every life event you experience. So this could be the last time you'll have to enroll for dental coverage! Now there's something to make you smile!
Two great programs to choose from:

PPO

Three benefit coverage levels to choose from: Low, Medium or High
Flexibility to choose any licensed dentist, in or out of the network, and still receive benefits.
In-network providers accept negotiated fees, which are typically 15% - 45% less than the average charges in the same area.1
No referral needed for specialty care.
Access to thousands of participating dental locations.

Dental HMO/Managed Care2

The DHMO program is under development and will be available soon to accept enrollments.
Available to residents of California, Florida, New York and Texas.
Two benefit coverage levels to choose from: Low or High.
Pre-select a dentist at time of enrollment, who participates in the network.
Broad network of carefully screened general dentists and specialists who provide dental care at a reduced cost.

Currently Not Available in HI, KY, MA, ME, MT, RI, VA, PR, VI and VT
MetLife TakeAlong Dental availability varies by state.
1 Based on internal analysis by MetLife. Negotiated fees refer to the fees that participating dentists have agreed to accept as payment in full for covered services rendered by them, subject to any copayments, deductibles, cost sharing and benefits maximums. Negotiated fees are subject to change.
2 Dental Managed Care is used to refer to product designs that may differ by state of residence of the enrollee, including but not limited to: "Specialized Health Care Services Plans" in California; "Prepaid Limited Health Service Organizations" as described in Chapter 636 of the Florida statutes in Florida; and "Single Service Health Maintenance Organizations" in Texas. Dental Managed Care program benefits are provided by Metropolitan Life Insurance Company, a New York corporation, in NY. Dental HMO program benefits are provided by: SafeGuard Health Plans, Inc., a California corporation, in CA; SafeGuard Health Plans, Inc., a Florida corporation, in FL; and SafeGuard Health Plans, Inc., a Texas corporation, in TX. The Dental HMO/Managed Care companies are part of the MetLife family of companies.
Dental benefits are provided by Metropolitan Life Insurance Company (MetLife) or an affiliate of MetLife. Certain administrative services are provided by Careington International Corporation (Careington), Frisco, TX. Careington is not affiliated with MetLife or its affiliates. In certain states, availability of the individual dental product is subject to regulatory approval. Like most benefits programs, benefit programs offered by MetLife and its affiliates contain certain exclusions, exceptions, reductions, limitations, waiting periods and terms for keeping them in force. Please contact MetLife for costs and complete details.
L0516466921[exp0517][All States] Metropolitan Life Insurance Company, 200 Park Avenue, New York, NY 10166 PEANUTS © 2017 Peanuts Worldwide, LLC.