About NAPA, the National Association of Professional Agents
Since 1989, the National Association of Professional Agents (NAPA) has provided direct access to a full line of insurance benefits and professional services tailored to the unique needs of insurance professionals.
The History Of NAPA
The National Association of Professional Agents (NAPA) was formed in 1989 in Chicago, Illinois by Lou Marinaccio, who remains a senior benefits consultant to the association. NAPA's original business model still holds true today: An association that brings benefits, services and knowledge to the independent insurance agent.
An independent agent himself, Lou saw the need to provide tailored products to meet the unique benefit requirements of the independent insurance agent. Moreover, he identified the opportunity to market these products through a sponsoring insurance company which distributes their products through an independent agent network. This partnership with NAPA would provide the sponsoring company an advantage over the competition in recruiting and retaining quality agents and increasing sales.
Today, through these company sponsors, NAPA offers a portfolio of insurance products and professional services including Errors & Omissions, Life, Health, and other ancillary offerings to over 100,000 independent insurance agents nationwide. Many of the most prominent companies in the industry use NAPA as their voluntary benefit provider, selecting the products appropriate for their distribution force. NAPA has the ability to customize company-sponsored E&O programs.
Historically, NAPA E&O programs have some of the lowest loss ratios in the industry. This is due in a large part to the diligence of NAPA's loss control department that monitors sponsored E&O programs and offers ongoing loss control suggestions. NAPA has attracted key marketing people like Ted Baran and Scott Reid who have long-standing business relationships in the insurance industry. Ted Baran joined NAPA in 2006 and has led the NAPA team in new business development, as well as creating new products and services for NAPA's sponsored programs. Scott Reid manages the West Coast office for NAPA and continues to provide new business opportunities for NAPA.
NAPA moved from Illinois to Sarasota, Florida in 1998 and continues to expand. In 2006, NAPA moved into their new headquarters in Lakewood Ranch, Florida to accommodate expanding customer service, direct marketing and office administration.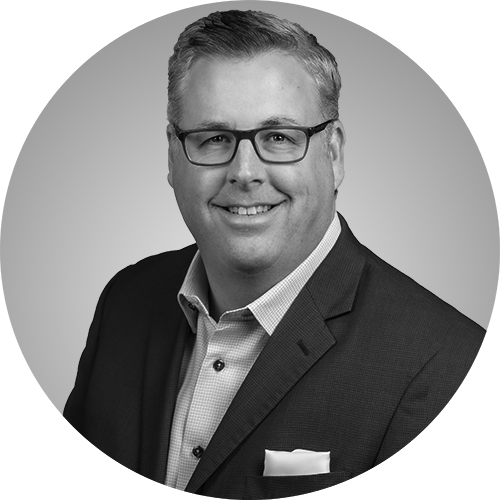 Ted Baran
Area President
Ted Baran is Area President for NAPA. Ted manages many of the key client relations for NAPA and is also responsible for developing new business opportunities through new products and new business partners. NAPA's core business is tailoring benefits and services through three primary channels: direct marketing, associations and affinity group/sponsoring companies. Ted works in all key product areas but his primary expertise is negotiating and developing competitive and comprehensive E&O programs for the NAPA business channels.
Ted has been in the insurance business for over 20 years. Ted spent the predominant portion of his insurance career in Chicago with Aon-Affinity Insurance Services marketing professional liability programs to healthcare professionals and financial services carriers and their distribution networks. Before joining NAPA, Ted also spent time working with wholesale and reinsurance brokerage firms in Chicago and New York. Ted is a 1991 graduate of Georgetown University. Ted has a wife and two children who moved from Chicago to Sarasota in August of 2006.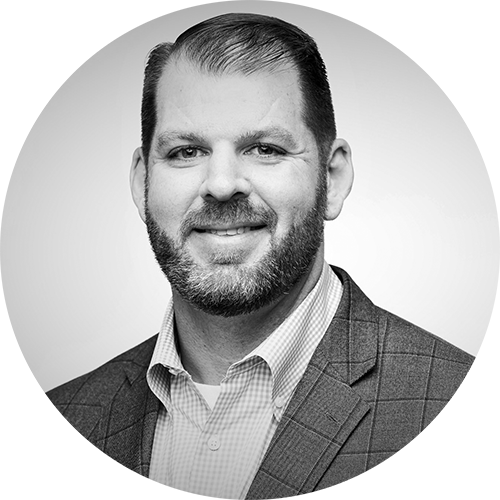 Jason Rogers
Senior Vice President
Jason has been with NAPA since 2014. He is responsible for both the business development team as well as new program development for NAPA. The current scope of program responsibilities includes Professional Liability, Cyber Liability, Association Benefits and Affinity Programs. Jason began his career with Hartford Financial Products underwriting public company D&O liability risks. He then went on to Zurich Insurance Group where he had management responsibility for a diverse portfolio of financial institution risks. Jason holds a Bachelor's Degree in Business Administration from Villanova University where he was a four-year scholarship student-athlete and also a Master's degree in Real Estate Development from Columbia University.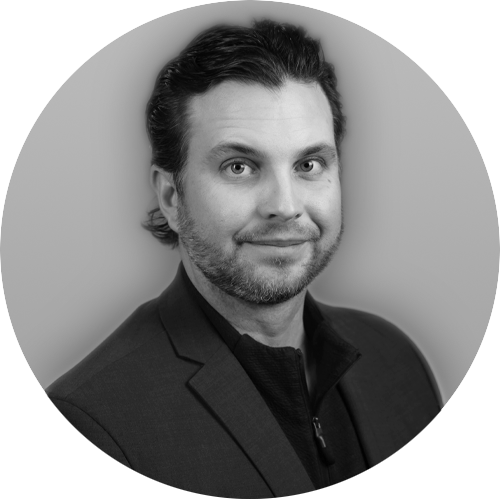 Joseph Peters
Account Executive
Joe is currently in a leadership role for business development for NAPA. After an extensive sales career, Joe switched industries to join NAPA in 2011. After obtaining a 2-20 General Lines P&C license, he lead a new sales venture that quickly grew a Professional Liability book of business to over $1,000,000 and continues to grow today. With a focus on risk management, he has provided peace of mind and security to his clients. As a student-athlete at Hilbert College, Joe was able to transition his leadership skills to business.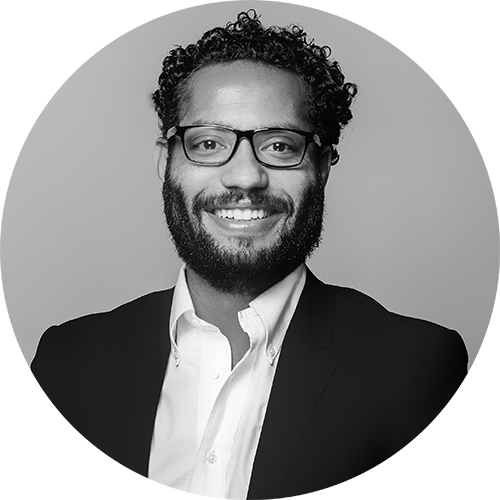 Jonathan Decker
Account Executive
Jonathan has been with NAPA since 2012 and is currently an account executive working with our Professional Liability insurance policies. His affinity for problem-solving has continuously motivated him to take on new creative challenges and learn about a variety of subjects. He is considered a subject material expert and supervises our Real Estate, Cyber liability and Registered Investment Advisor errors and omissions programs. He holds a 2-20 Property and Casualty Agent license and a 2-15 Health & Life Agent License. A native of Bradenton, FL, Jonathan graduated from Florida State University in 2011 with a Bachelor of Science. Upon graduating, he was hired by The Walt Disney Company and completed their professional development internship program which lasted a year. After the internship, he moved back to his home town and started his career with NAPA. In his spare time, Jonathan enjoys golfing, playing fetch with his dog, reading, attending live concerts, running and going to the beach.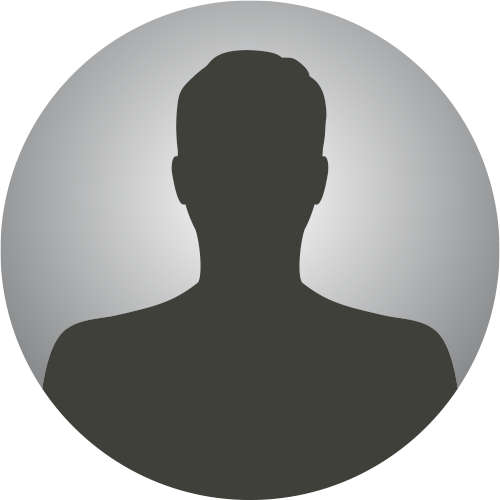 Jon Talamas
Account Executive
Jon entered the commercial insurance sector in 2007 and joined NAPA in 2011. His role as account executive to Independent Marketing Organizations and Registered Investment Advisor firms allows him to hone his practice of consultative insurance advisement for those within the financial industry. Creating proactive solutions to transfer liability exposures for small to mid-size firms is his passion. He is versed in Errors & Omissions, Cyber & Privacy, along with Professional liability products and develops risk-transfer programs customized to the client's level of risk tolerance. Jon attended the University of Georgia where he studied economics within the Terry College of Business. He was introduced to working in the insurance industry as a teenager and embarked as a claims specialist for a personal-lines carrier based in Atlanta. He discovered Sarasota, Florida in 2004 and fulfilled a lifelong goal and moved to the beach. He enjoys water sports and outdoor activities with his daughter.
Program Administration Services
Full marketing support
Dedicated customer service call center and online chat support
Website development and hosting
Customer billing and collections
E&O mandate management
Carrier premium reporting
Agent participation reporting
Agent claims reporting
Loss control and management services
Gallagher Affinity is the exclusive licensed broker and administrator for the National Association of Professional Agents.
Affinity Marketing
E&O Insurance
Group Life
Association Health
Dental, Vision & Hearing
Long Term Care
Small Business Services
Web Services
Preferred Technology Pricing
Loss Control Services
Training and Education
Why Partner With NAPA?
Proven track record in helping recruit, retain and motivate independent agents
A complete package of benefits and services designed for independent contractor agents
"A-Rated" program underwriters
Dedicated customer service call center and online chat support
Comprehensive online enrollment and account management tools
Turn-key administrative services
We administer over 100,000 insurance policies for over 100 sponsors of all sizes
Gallagher Affinity is the exclusive licensed broker and administrator for the National Association of Professional Agents.